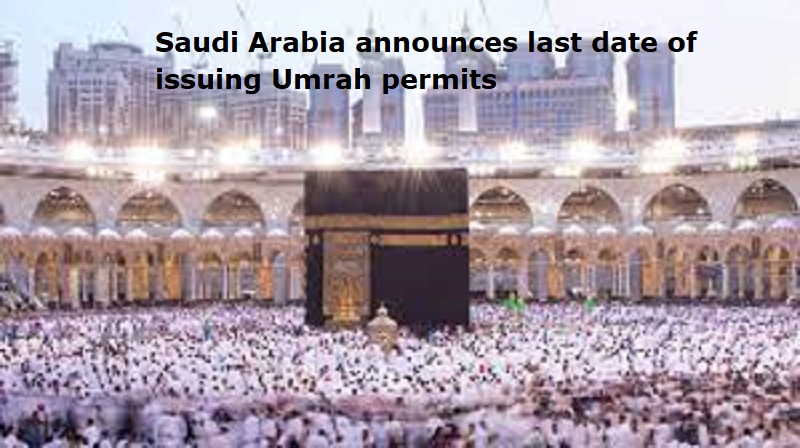 Riyadh: The Ministry of Hajj and Umrah  in Saudi Arabia has announced last date of issuing Umrah permits. The ministry informed that the last date for issuing permits to perform Umrah this season is the 15th Dhul Qadah, corresponding to June 4.
The ministry also updated  that the Umrah visa does not allow pilgrims to perform Hajj. All pilgrims on Umrah visas are required to leave by the 20th Dhul Qadah, corresponding to June 18.
Also Read: UAE based air carrier launches new flight service 
The General Directorate of Public Security announced earlier an entry ban to the holy city of Makkah for residents who do not hold a special entry pass for the Hajj season. Travellers without permits will be turned back from the entry points along the roads leading to Makkah. The ban came into force on the 25th of Shawwal in the implementation of the guidelines for organizing Hajj 1444AH.