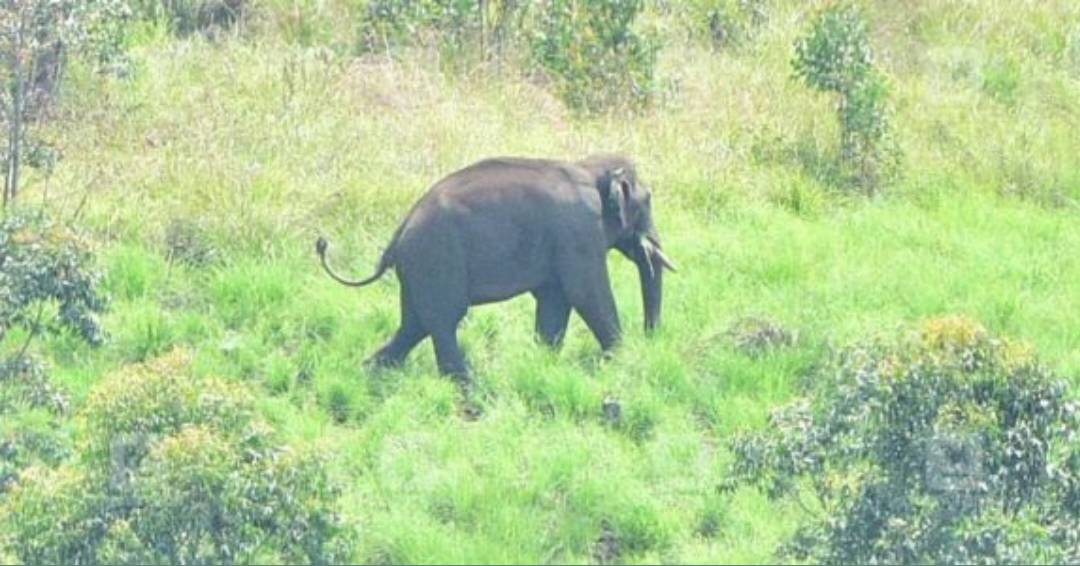 Wild tusker Arikomban, who was recently moved from Idukki's Chinnakanal to the Periyar wildlife sanctuary, has been sighted near Rosapookandam in Kumily. The location of this encounter is worrisome as it is just 100 meters away from the nearest human settlement. According to reports, the sighting occurred on Thursday around 11:00 pm.
In response to the situation, the forest department took measures to drive Arikomban back into the forest. This involved firing warning shots into the sky and creating loud noises to deter the animal.
The tracking of Arikomban was made possible through the use of GPS signals from his radio collar. Recent data indicated that the tusker had been within a 6-kilometer radius of Kumily. After exploring the area, Arikomban eventually returned to Medakanam, the specific location where he was released within the Periyar tiger reserve. Medakanam is known as the largest range in the Periyar east division. It is worth noting that Arikomban had also returned to the same spot on the previous day.
The ongoing presence of Arikomban in close proximity to human settlements raises concerns for both the safety of the elephant and the residents of Kumily. Authorities will likely continue monitoring the situation closely to ensure the well-being of both parties involved.