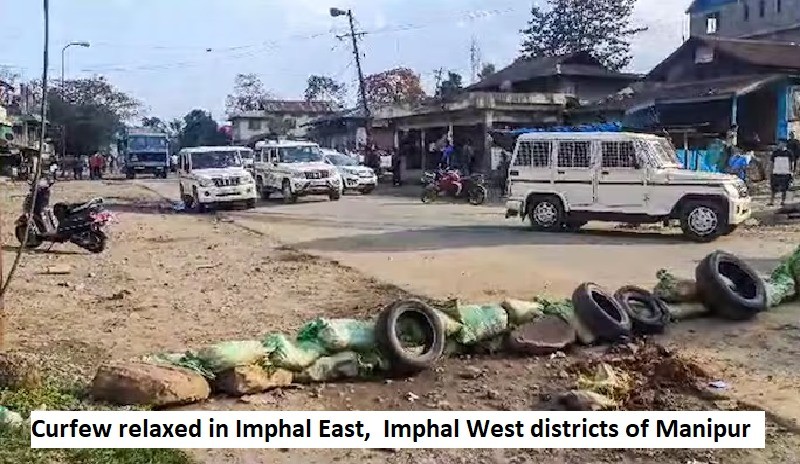 The Imphal East and Imphal West districts were exempt from the curfew on Friday from 5 am to 12 pm for seven hours.
Two different decisions issued by the District Magistrates (DMs) of Imphal East and Imphal West reduced the curfew to allow residents to acquire necessities, such as food and medicine.
After that period of relaxation was through, all employees of important services like the courts, the press, the PHED, electricity, and health were spared from further curfew enactment.
Following new violent outbursts in Imphal on Monday, a curfew was enforced throughout Manipur. A mob set fire to abandoned houses in Imphal's New Lambulane neighbourhood, and three arsonists were arrested by police. In the Manipuri capital's New Checkon Bazaar, fights also broke out.
The prohibition on internet access has been extended by the state administration till May 26 (Friday).