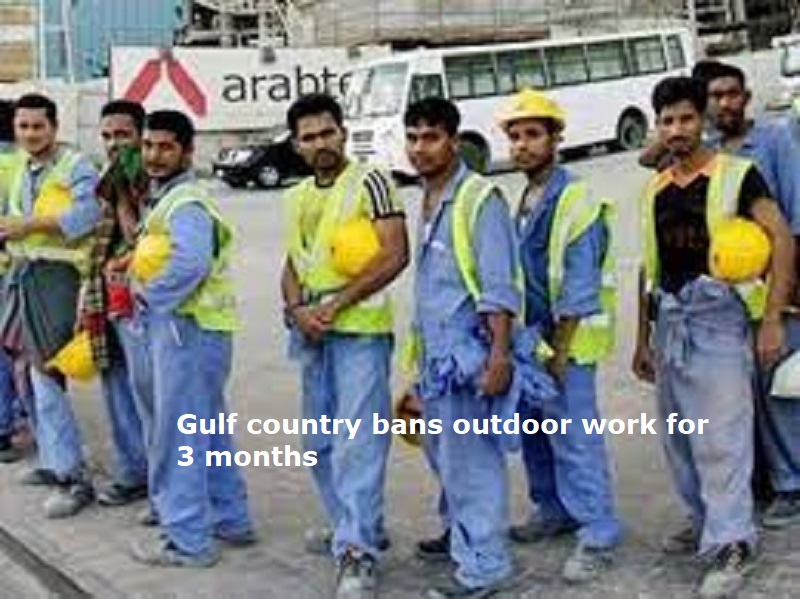 Kuwait City: The Public Authority for Manpower (PAM) in Kuwait has banned outdoor work for next three months. The authority banned working in open areas during the noon hours from 11:00 am to 4:00 pm from June to August. PAM issued the administrative decision No. 535/2015 for this.
The authority also informed that its inspection teams will follow up for checking the implementation of this decision and violators  will take legal measures against business owners if any violations are found.
Also Read: Indian Railways cancels several trains: Know how to check full list 
The  decision aims to protect workers from the severe heat during the summer season. , 'Working in open areas during this period of the year is difficult due to the harsh climatic conditions,' said PAM.