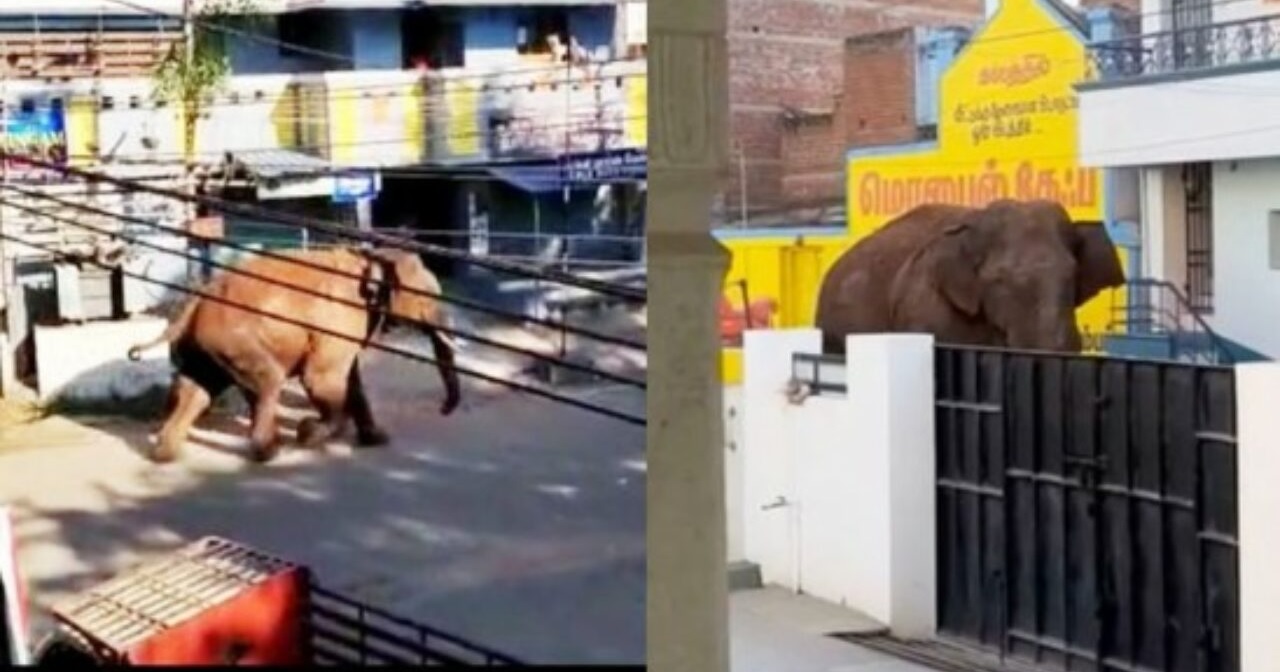 Theni: The Tamil Nadu Forest Department on Saturday issued an order to tranquilise the rice-eating rogue tusker 'Arikomban', which was relocated from Chinnakanal to Periyar Tiger Reserve. The move comes after Arikomban was spotted in Cumbum Town. It ran through the highway and caused a commotion. As per the order, the elephant will be captured on Sunday and sent to Meghamalai tiger reserve.
Meanwhile, prohibitory orders under section 144 are in place in Cumbum town. Police booked 20 people for violating the prohibitory orders. Traffic restrictions are also in place on the Cumbummettu route. Police arrested a YouTuber for flying a drone to capture the visuals of the elephant. Chief Minister M K Stalin and the forest minister held talks on mission Arikomban after videos of the wild pachyderm roaming through the streets surfaced.
Reportedly, the department is planning to begin 'Mission Arisikomban' (Arikomban) by Sunday morning. According to the order, Arikomban, which has been posing a threat to the residents of Cumbum town, should be darted and shifted to Srivilliputhur-Megamalai Tiger Reserve with the help of Kumki elephants. The mission should be carried out considering the health condition of the jumbo, stated the order. Presently, the jumbo is roaming through the forest regions adjacent to the city.
Apparently, the elephant got provoked on seeing the drones, which were flown to capture its pictures. The violent tusker later ran towards the Gudalur region through the Cumbum-Cumbummedu bypass. The police have beefed up surveillance and made arrangements to prevent locals from entering the area. The elephant is likely to move towards the Cumbummedu forest area, said forest authorities. As per reports, forest department officials have gone to the area to monitor the tusker. 'Precautionary measures have been taken in the area', said Cumbum MLA N Ramakrishnan.
According to the Kerala forest department, Arikomban has killed 7 persons and destroyed 31 buildings in the locality in the past three months. The elephant got its name 'Arikomban' as it raided ration shops and houses for rice ('ari' in Malayalam). Though Kerala planned to keep the elephant in captivity, animal rights activists challenged it in the high court and the court ordered its relocation instead. Eventually, Periyar was chosen as its home.