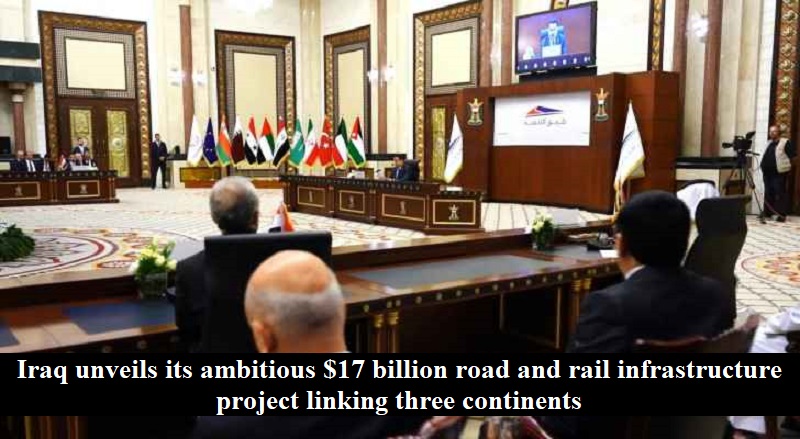 Iraq has unveiled an ambitious $17 billion infrastructure project aimed at connecting Europe, West Asia, and Asia through a road and rail network. Known as the "Route of Development," the project will link the Grand Faw Port in southern Iraq to the Turkish border in the north. Iraq hopes that this network will attract traffic away from Egypt's Suez Canal and position itself as a crucial transportation hub in the region.
Prime Minister Mohamed Shia al-Sudani announced the project during a conference with representatives from several countries, including Iran, Jordan, Kuwait, Oman, Qatar, Saudi Arabia, Syria, Turkey, and the United Arab Emirates. He described the project as a cornerstone of a sustainable non-oil economy and a means to promote economic integration.
The project involves the construction of high-speed trains capable of transporting both goods and passengers at speeds of up to 300 km per hour. It also includes the reconstruction of Iraq's road network. While further discussions are needed, the Iraqi parliament's transport committee expressed openness to involving other countries in the project, suggesting it could be completed within three to five years.
Turkey's ambassador to Baghdad, Ali Riza Guney, stated that the Route of Development would enhance interdependence among regional countries, although he did not specify Turkey's role in the project. Reports indicate that work has already begun on the Grand Faw Port, which is expected to play a significant role in the initiative.
Iraq sees this ambitious project as a way to revitalize its infrastructure, which has suffered significant damage due to decades of conflict, including the US invasion in 2003 and the fight against the Islamic State group. While security measures have improved in recent years, political uncertainty has hindered the country's reconstruction efforts. By focusing on its transport sector, Iraq aims to boost its GDP and participate in global mega-projects, such as China's Belt and Road Initiative.