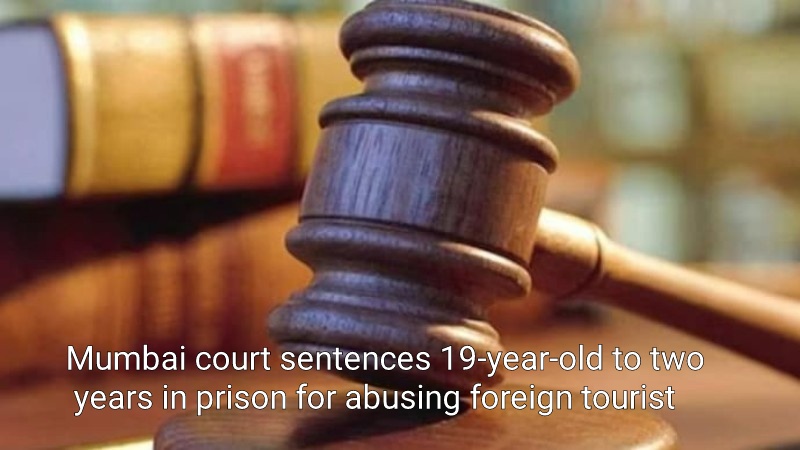 A 19-year-old manager was found guilty and given a two-year term by the Mazgaon magistrate's court in Maharashtra, along with a 5,000 rupee punishment, for insulting a Peruvian woman's modesty. According to news agency PTI, the court stated that the manager, who was charged with repeatedly touching the woman improperly, claimed his act damaged India's reputation and that leniency would send the wrong impression abroad.
A little more than two months after the occurrence, the magistrate at Mazgaon court P I Mokashi rendered the decision on Friday, convicting and sentencing accused Riyaz Ahmed.
The accused's attorney had pleaded for clemency during discussions about the severity of the punishment due to the accused's advanced age. Since Riyaz was young and this was his first offence, the attorney recommended that he be freed on a conditional promise of good behaviour.
The magistrate stated that the acts proven against the accused were against a foreigner, thus no mercy could be granted. He merely entered the space to touch her. She is now reluctant to visit India. His actions have damaged the reputation of our nation, the magistrate declared.
The ruling, which was made public on Saturday, stated that 'no such woman, like the informant with good background and reputation and being a foreigner, can come to the court simply to falsely implicate the accused without any reason,' according to news agency PTI.
At the guest house where the 38-year-old Peruvian woman was staying in March of this year while travelling alone to Mumbai, the accused held a management position. She had said that he frequently came into her room, asked that they take photos together, and touched her inappropriately several times.
'Thereby this act of the accused has maligned the image of our country. If the accused is given benefit under Section 4 of the Probation of Offenders Act, the wrong message will be sent throughout the world,' the magistrate observed.