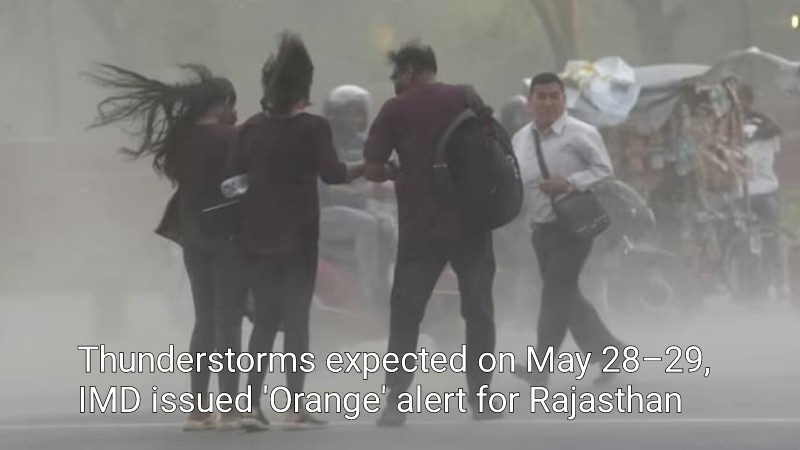 A 'orange' signal was issued by the India Meteorological Department (IMD) on Saturday for areas of Rajasthan where severe thunderstorms and thunderqualls are predicted for May 28–29.
'Yellow' alerts have also been issued for May 30 and 31, according to officials.
A new western disturbance will likely cause heavy rain, hailstorms, and gusty winds in several areas of Rajasthan on May 28 and 29, according to a Met department official.
For the districts of the Jaipur, Bikaner, Jodhpur, Ajmer, and Bharatpur divisions, where severe thunderstorms and thundersqualls with speeds of up to 50-60 kmph are possible, the weather department has issued a 'orange' notice, the official said.
In some areas, there is also a good chance of seeing hail, heavy rain, and winds with gusts as high as 70 kmph.
The districts of Bikaner, Jodhpur, Ajmer, and Jaipur division are expected to see heavy rainfall on May 28.
According to the officials, the MeT department has issued a 'yellow' notice for May 30-31. People were urged not to seek refuge under trees by the weather service.