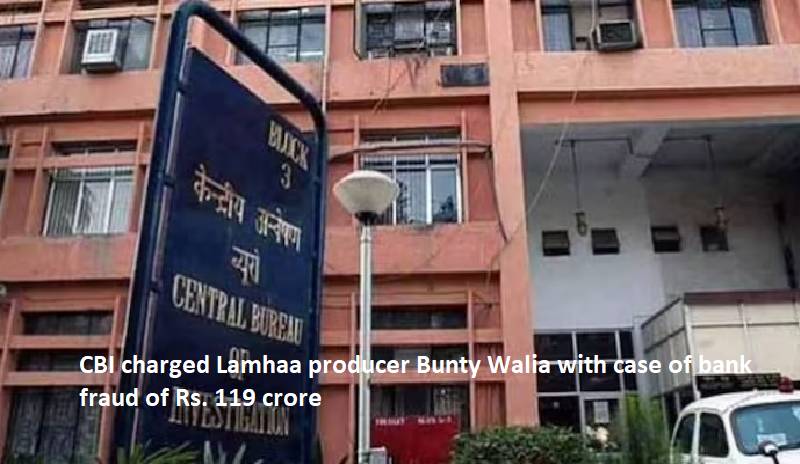 Film producer Jasprit Singh Walia, also known as Bunty Walia, has reportedly been arrested by the CBI in connection with an alleged bank fraud that cost the IDBI Bank more than Rs 119 crore.
The bank claims in its complaint that GS Entertainment Private Limited (GSEPL) received a term loan (RTL) of Rs 4.95 crore and a foreign currency loan (FCL) of USD 2.35 million (then equivalent to Rs 10 crore) in June 2008 under the Film Financing Scheme for the production of the Hindi film 'Lamhaa,' starring Sanjay Dutt and Bipasha Basu, on the personal guarantee of Walia and others.
The film was scheduled to be released in 2009, but the bank claims that it was postponed 'seemingly due to a dispute between the promoters and the exhibitors from March 2009.' On September 30, 2009, the account became a non-performing asset (NPA).
After that, the bank named PVR as the sole distributor to release the movie globally, subject to the execution of an appropriate tripartite agreement between GSEPL, PVR, and the IDBI Bank, as well as a commitment from PVR to invest Rs 8 crore to cover the costs of print and publicity and the remaining post-production work.
The bank, GSEPL, and PVR signed the tripartite agreement on June 2, 2010. 'However, PVR failed to honour its commitment as it had supposedly incurred losses of approximately Rs 83.89 lakh (total revenue collected by it was Rs 7.41 crore as against the expenses incurred by it on promotion and distribution amounting to Rs 8.25 crore),' the bank has alleged.
According to the bank, its forensic investigation revealed that the company had produced a 'fraudulent utilisation certificate,' misappropriated bank funds, and fabricated account records.
It has accused GSEPL of engaging in deceit, fraud, record-keeping fraud, theft of public funds, deception, and criminal breach of trust, which led to the loan being declared fraudulent.
The Indian Penal Code (IPC) sections related to criminal conspiracy, cheating, and forgery as well as laws of the Prevention of Corruption Act have been used by the agency to charge Walia, GSEPL, and others.