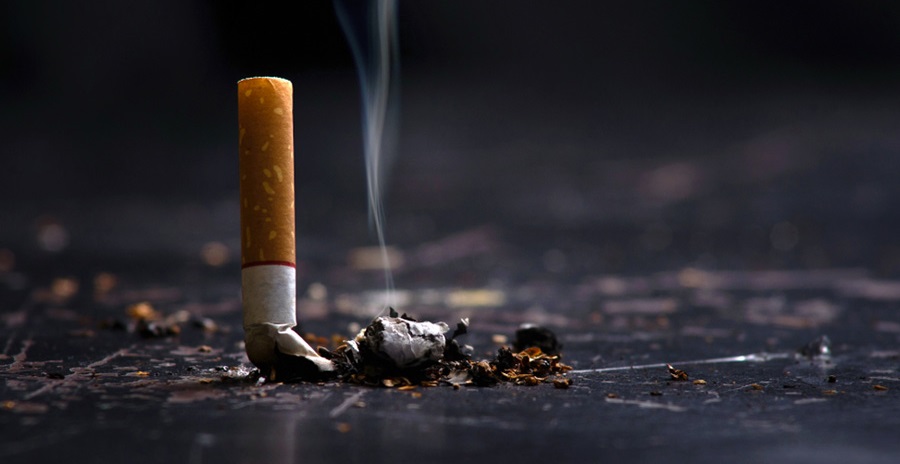 New Delhi: India became the first country on Wednesday to make it mandatory for OTT platforms to display anti-tobacco warnings and disclaimers as seen in movies screened in theatres and television programmes. The Union health ministry notified the amendments in the Cigarettes and Other Tobacco Products Act, 2004 on the World No Tobacco Day.
According to the notification, the publishers of online curated content displaying tobacco products or their use will be required to display anti-tobacco health spots of a minimum of 30 seconds each at the beginning and middle of a programme. The over-the-top (OTT) platforms shall also be required to exhibit an anti-tobacco health warning as a prominent static message at the bottom of the screen when tobacco products or their use are displayed during a programme.
Also, an audio-visual disclaimer of a minimum of 20 seconds on the ill-effects of tobacco use will have to be displayed at the beginning and middle of a programme, a source said. 'The anti-tobacco health warning message as specified in clause (b) of sub-rule (1) shall be legible and readable, with font in black colour on white background and with the warnings 'tobacco causes cancer' or 'tobacco kills',' the notification stated. Besides, the anti-tobacco health warning messages, health spots and audio-visual disclaimers will have to be in the same language as the one used in the online curated content.
The display of tobacco products or their use in online curated content shall not extend to the display of brands of cigarettes or other tobacco products or any form of tobacco product placement and display of tobacco products or their use in promotional materials. According to a senior ministry official, the decision was taken following several meetings with the information and broadcasting ministry and other stakeholders. 'If the publisher of online curated content fails to comply with the provisions of sub-rules (1) to (5), an inter-ministerial committee consisting of representatives from the Ministry of Health and Family Welfare, Ministry of Information and Broadcasting and Ministry of Electronics and Information Technology shall take action suo motu or on a complaint, and after identifying the publisher of online curated content, issue notice giving reasonable opportunity to explain such failure and make appropriate modifications in the content', the notification said.
The expression 'online curated content' means any curated catalogue of audio-visual content, other than news and current affairs content, which is owned by, licensed to or contracted to be transmitted by a publisher of online curated content, and made available on demand, including but not limited through subscription, over internet or computer networks, and includes films, audio visual programmes, television programmes, serials, series and other such content.
At an event organised at the health ministry, Union Health Minister Mansukh Mandaviya expressed concern over the rising tobacco consumption among the young generation. He appealed to people to break free from the shackles of tobacco and embrace a healthier lifestyle. 'It is time to create wide awareness among youth and the nation regarding the seriously debilitating and harmful effects of tobacco consumption', Mandaviya said. He mooted the idea of a 'lok bhagidari' campaign on mission mode through a 'jan abhiyan' (people's movement). Enlisting the measures taken by India to free people from tobacco addiction and prevent tobacco use, Mandaviya highlighted that the OTT guidelines will go a long way to dissuade tobacco consumption.
Dr Poonam Khetrapal Singh, regional director, WHO-South East Asia Region, said, 'Congratulations India on becoming the first country in the world to regulate anti-tobacco warning on OTT platforms. Today's move demonstrates India's unstinted commitment to protect the health of people from the harmful effects of tobacco. I commend the country's strong leadership and all stakeholders for this landmark step'. Bhavna Mukhopadhyay, chief executive, Voluntary Health Association of India, said the country has set an example in protecting young people from exposure to tobacco use and depiction of smoking scenes in the entertainment media. She said India has become a global leader by closing the regulatory gap in OTT media by extending the rules to such platforms.