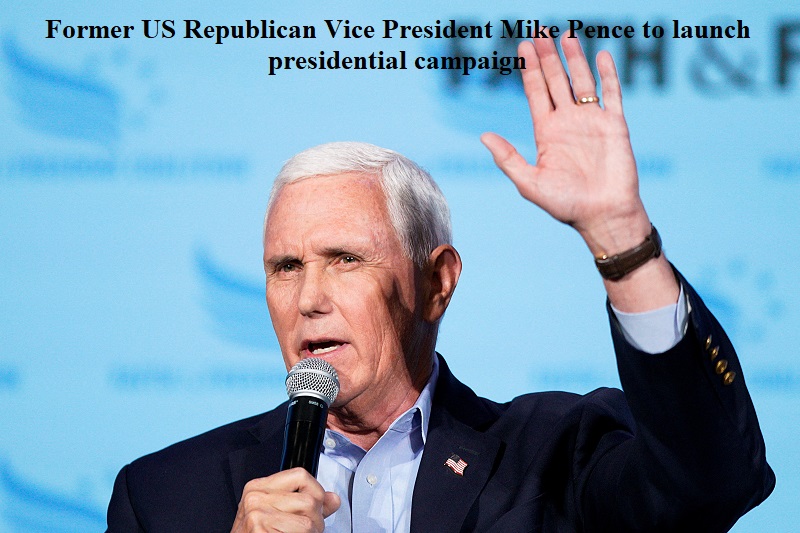 Two unnamed sources reported to Reuters that former Republican Vice President Mike Pence is planning to enter the race for the party's nomination in the 2024 US Presidential Elections. The sources indicated that Pence will announce his campaign through a video and a speech in Iowa, an early nominating state.
Pence, known for his strong social conservative stance, served as vice president during Donald Trump's presidency and remained loyal to him throughout his tenure. However, Pence has distanced himself from Trump following the former president's defeat in the 2020 election. Pence has expressed concern for the safety of himself and his family after Trump's encouragement of the Capitol Hill rioters on January 6, 2021.
Meanwhile, Trump has already declared his intention to run for president in 2024 and currently enjoys a significant lead in Republican polls. The Republican field already has six declared candidates, and Trump's dominance is expected to fragment opposition to his candidacy.
Notably, Florida Governor Ron DeSantis recently joined the race, and former New Jersey governor Chris Christie is expected to announce his candidacy next week. Other notable Republicans seeking the nomination include Nikki Haley, former governor of South Carolina and Trump's former ambassador to the United Nations, and South Carolina Senator Tim Scott.
As of June 1, Pence's polling average in the Republican field stands at less than 4%, according to RealClearPolitics. In contrast, Trump maintains an average of 53% in polls. Pence aims to position himself as a more level-headed and consensus-driven alternative to Trump, while also appealing directly to the evangelical Christian community by visiting mega-churches across the country.
The success of Pence's campaign will depend on his ability to attract supporters of Trump's policies who may be put off by the former president's behavior and rhetoric. Additionally, Pence's candidacy will test voters' appetite for an establishment Republican, as the party has seen a growing inclination towards outsider candidates in recent years. Pence's previous experience as a governor of Indiana and a party leader in the House of Representatives will also be factors to consider in voters' decision-making.