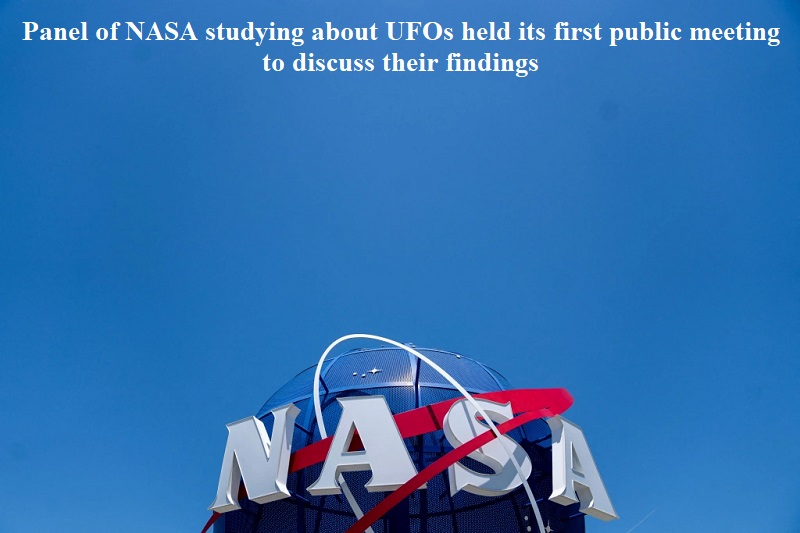 A panel of experts from NASA, tasked with studying unidentified aerial phenomena (UAPs), commonly referred to as UFOs, held its first public meeting on Wednesday to discuss their findings. The 16-member panel, composed of experts from various fields, was established last year to examine unclassified UFO sightings, also known as unidentified anomalous phenomena (UAPs).
Panel chair David Spergel emphasized the need for high-quality data as the main takeaway from their research. NASA stated that the public meeting, which lasted four hours, was focused on final deliberations before the team publishes their report. The report is expected to be released by late July.
Sean Kirkpatrick, director of the All-domain Anomaly Resolution Office (AARO), revealed that they receive 50 to 100 new reports of sightings each month. However, only a small percentage of these reports, ranging from 2% to 5%, are considered potentially anomalous.
During the meeting, a video taken by a naval aircraft was shared, showing a series of dots moving slowly across the night sky in the United States. Although initially unidentified, it was later determined to be a commercial aircraft flying towards a major airport and not intercepted by the military plane.
While some sightings have plausible explanations, others remain mysterious. A Pentagon report from 2021 indicated that out of 144 sightings noted by military pilots since 2004, one remained unexplained. Although the possibility of extraterrestrial objects cannot be ruled out, no sighting has provided conclusive evidence of extraterrestrial origins.
Privacy concerns have hampered NASA's investigations, as pointed out by Kirkpatrick. The agency's access to data is limited due to privacy considerations, preventing them from fully examining certain areas. Additionally, the panel members have faced harassment and online abuse since beginning their work, hindering the scientific process and discouraging further research in the UAP field.
The panel still has several months of work ahead of them, according to Dan Evans, a senior research official at NASA's science unit. NASA's science chief, Nicola Fox, highlighted that harassment not only affects the researchers but also contributes to the stigma surrounding the UAP field, impeding scientific progress and dissuading others from studying this important subject matter.