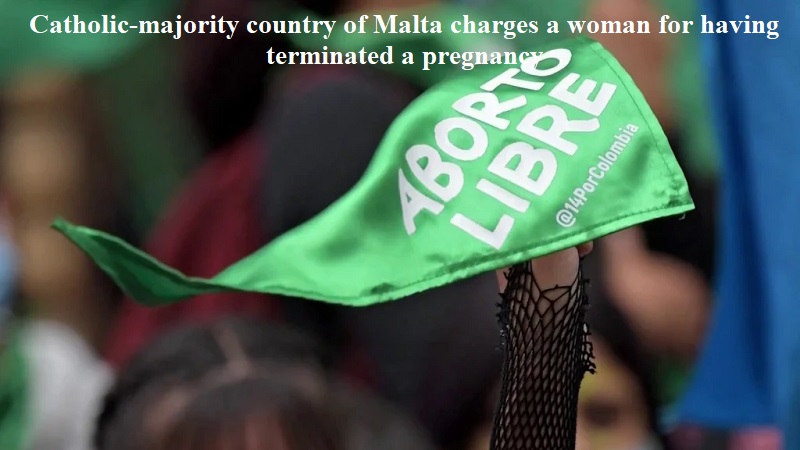 Malta, a predominantly Catholic country with strict laws against abortion, has charged a woman for terminating her pregnancy, which is prohibited under the country's complete ban on abortion. The woman allegedly had a medical abortion at home, which is against the law.
According to local media reports, the woman received a conditional discharge for three years after appearing in court. No further details were provided, but women's rights activists have described it as a dark day in the nation's history.
The Women's Rights Foundation of Malta issued a statement expressing their disappointment, stating that it should never have happened that a Maltese woman was brought to court for having a medical abortion at home. Although the woman was treated respectfully during the hearing, the foundation firmly believes that she should never have been charged in the first place.
It is worth noting that Malta is the only country in the European Union with a complete ban on abortion, even in cases of rape or incest. The parliament is currently considering legislation that would permit abortion when the life or health of the mother is at serious risk, but progress on this proposal has been slow since it was first introduced in November of the previous year.
Under Malta's criminal code, individuals who perform an abortion to save the mother's life or women who receive an abortion can face up to four years in prison. Since 2000, three women in Malta have been convicted of carrying out abortions, with the most recent case occurring in 2006. However, none of them have served jail time.
The strictness of the laws was highlighted in a case last year when an American woman visiting Malta was denied an abortion despite experiencing severe bleeding in her 16th week of pregnancy. Despite there being no chance of the baby's survival, doctors refused to treat her. After enduring a seven-day ordeal in a Maltese hospital, she was ultimately airlifted to a hospital in Mallorca, Spain, by her travel insurance company, where the abortion was performed.
In September 2022, the woman filed a lawsuit against the Maltese government, alleging that the country's total ban on abortion violated her human rights.