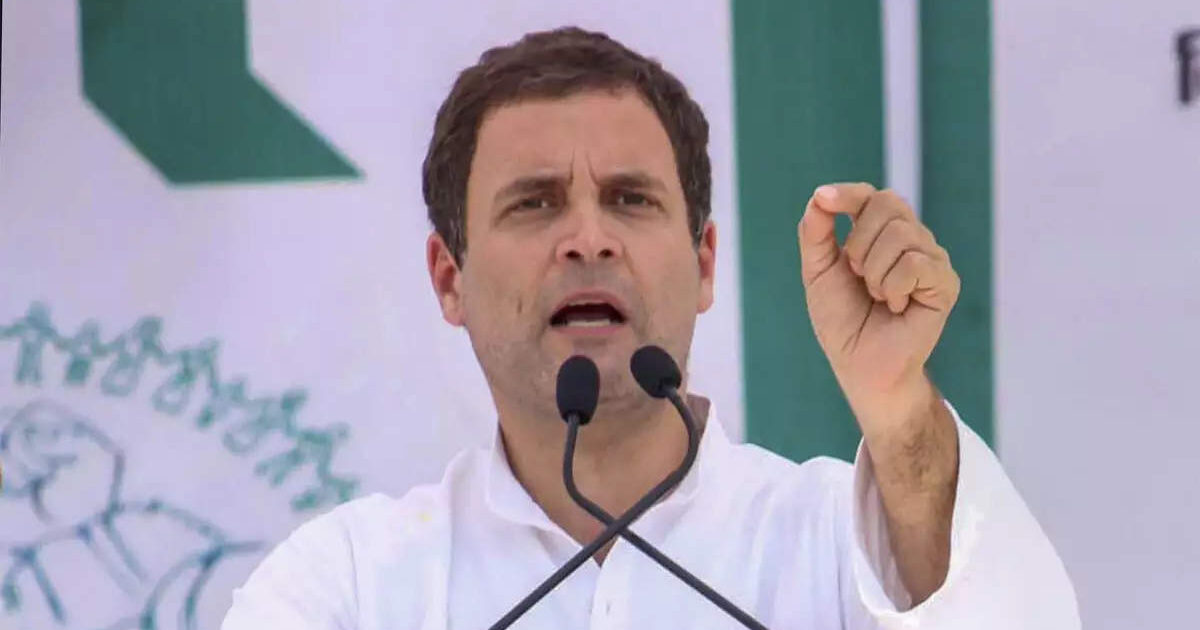 Washington: In a rare endorsement of a position taken by the Union government under the leadership of Prime Minister Narendra Modi, Congress leader Rahul Gandhi on Thursday backed the BJP's stance on the Russia-Ukraine conflict, saying he would respond similarly to the issue.
Rahul made the remark while putting forth his view on how the Congress would assess India's bilateral ties with Russia in light of the ongoing military conflict with Ukraine. He was fielding questions from journalists during a free-wheeling conversation at the National Press Club in Washington on Thursday.
Responding to a question, the Congress leader stressed the significance of India's bilateral ties with Russia, which goes back decades. 'I would respond (to Russia) similarly to what the BJP did. We (Congress) would be responding in a similar way (to the Russia-Ukraine conflict). Because India has that sort of relationship with Russia and that can't be denied. Our policy would be similar', said Rahul.
Russia's invasion of Ukraine began in February 2022, resulting in tens of thousands of deaths on both sides. India has often articulated and clarified its stance on the Russia-Ukraine conflict, maintaining that the crisis must be resolved through diplomacy and dialogue. Amid the raging military conflict, PM Modi has spoken to Russian President Vladimir Putin as well as President Zelenskyy. While the two leaders have had telephone conversations, PM Modi met President Zelenskyy in Japan during the G7 summit in May. In the meeting, PM Modi assured that he will do whatever is possible to help resolve the conflict. 'India and I will do whatever we can to resolve the conflict', PM Modi said.
New Delhi has sought a diplomatic solution to the conflict, with PM Modi telling Russian President Vladimir Putin in September that 'now is not an era of war'. The remark drew praise from world leaders as well as the global media. Prime Minister Modi advised President Putin to ensure a 'cessation of violence', stressing the need for both sides to return to the talks table. During a telephonic conversation with Putin, PM Modi underlined that Delhi for now will stick to a path of strategic ambivalence on the Ukraine crisis. This is a pragmatic choice, one that reflects the complexities of a realist world and Delhi's own positions on territorial integrity and sovereignty.
In a phone conversation with President Zelenskyy on October 4 last year, PM Modi said there can be 'no military solution' and that India is ready to contribute to any peace efforts. Anguished at the plight of Ukrainians, PM Modi said, 'What is the pain of war, you know it better than us. Last year when our children (Indians) came from Ukraine and shared their experiences there, I came to know about your pain, the pain of Ukrainians'.