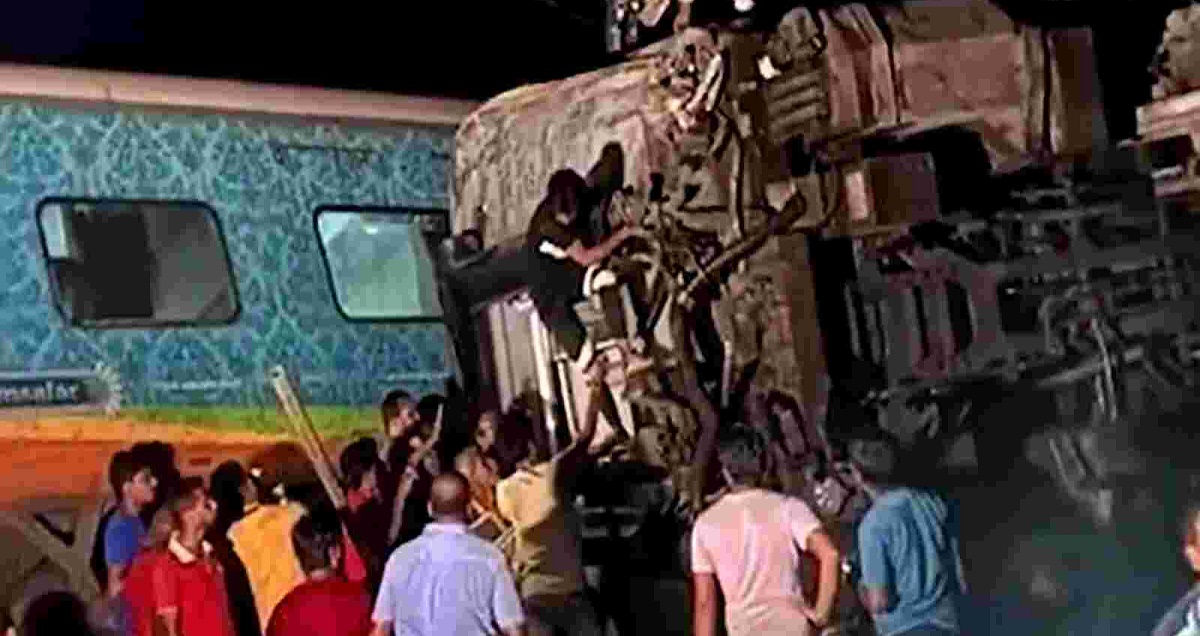 New Delhi: Many people were killed and 300 were injured when a passenger train hit the derailed coaches of another train in Odisha's Balasore this evening. Many are feared trapped. A third freight train was also involved in the accident, Odisha Chief Secretary Pradeep Jena said, reported NDTV.
Coromandel Express, which was going from Kolkata to Chennai, rammed into the derailed coaches of the other train, which was going from Bengaluru to Kolkata. The details of the two trains are 12841 Shalimar-Chennai Coromandel Express and 12864 Yashwantpur-Howrah Superfast Express. Fifteen coaches of Coromandel Express came off the tracks, while two of the other train got derailed.
Odisha Fire Services chief Sudhanshu Sarangi is supervising rescue operations. Medical colleges and hospitals in and around Balasore have been alerted and 60 ambulances have been mobilised. Over a hundred personnel of the National Disaster Relief Force (NDRF) and its state counterpart are looking for trapped passengers and cutting through the debris to reach them. More than 60 ambulances have been dispatched to the scene and the injured are being shifted to nearby community health centers and medical colleges, officials said.
West Bengal Chief Minister Mamata Banerjee tweeted she is monitoring the situation continually personally with the Chief Secretary and other senior officers. Odisha Chief Minister Naveen Patnaik has told Revenue Minister Pramila Malik to go to the accident site, news agency PTI reported. Howrah helpline – 033 26382217, Kharagpur helpline – 8972073925, 9332392339, Balasore helpline – 8249591559, 7978418322, Shalimar helpline – 9903370746, MAS helpline – 044 25330952, 044 25330953, 044 25354771. Helpline numbers have been issued by the authorities and over a hundred National Disaster Response Force (NDRF) and State Disaster Response Force (SDRF) personnel have been involved in the rescue operations.