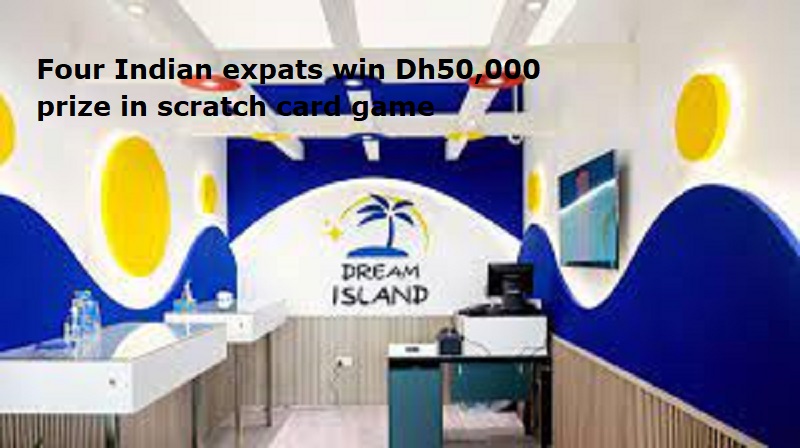 Abu Dhabi: Four Indian expats won a fortune of Dh50,000  in scratch card game at the Abu Dhabi International Airport. Gopi Tuti, Thirupati Bhimaraju, Thirupathi Vangapelli and Ramesh Annadurai were waiting for their friend's arrival at the Abu Dhabi International Airport and while waiting they visited Dream Island's store in the arrival area and purchased a Dh50 'Lucky 7' scratch card and won Dh50,000 in cash prize.
Also Read: Indian Coast Guard seizes gold worth Rs 20 crore
Dream Island is the UAE's first physical scratch card store and online arcade offering cash prizes. Since the beginning of May, Dream Island has had three individual Dh10,000 winners and one Dh5,000 winner. The jackpot prize of Dh1 million is still up for grabs.