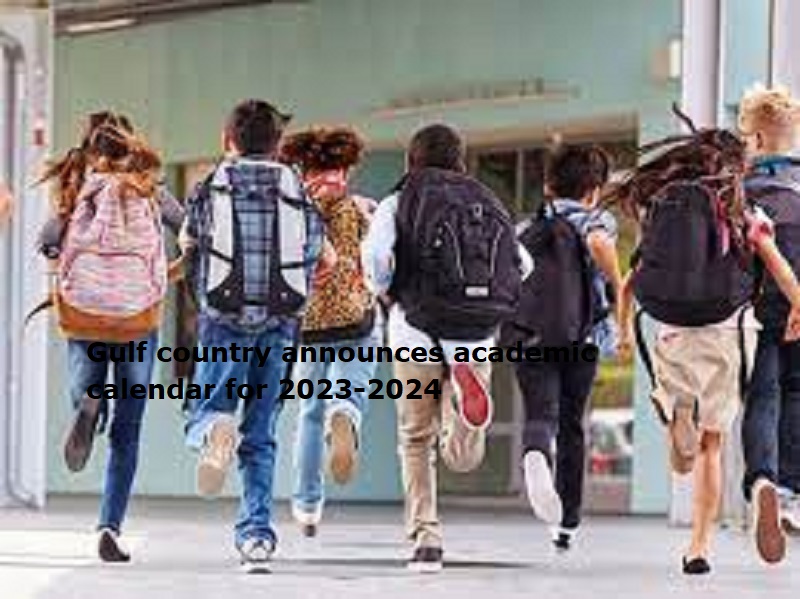 Riyadh: Ministry of Education in Saudi Arabia has announced the academic calendar for 2023-2024. The ministry informed that the academic calendar for this year will include:
3 semesters
38 academic weeks
180 school days
60 days of various vacations
68 days summer holiday
The academic calendar applies to all stages of public and university education.
Also Read: Gulf country announces new smart system for regulating influx of expats 
The semesters will be:
Semester one: Sunday, August 20, 2023 until Thursday, November 16, 2023
Semester two: Sunday, November 26, 2023 until Thursday February 22, 2024
Semester three: Sunday, March 3, 2024 until Monday, June 10, 2024
The academic calendar includes 10 different types of holidays, including 4 long vacations, vacation during the end of the first and second semesters, the mid-semester vacation, in addition to provisions for National Day, and Foundation Day holidays, as well as the Eid Al-Fitr holidays.