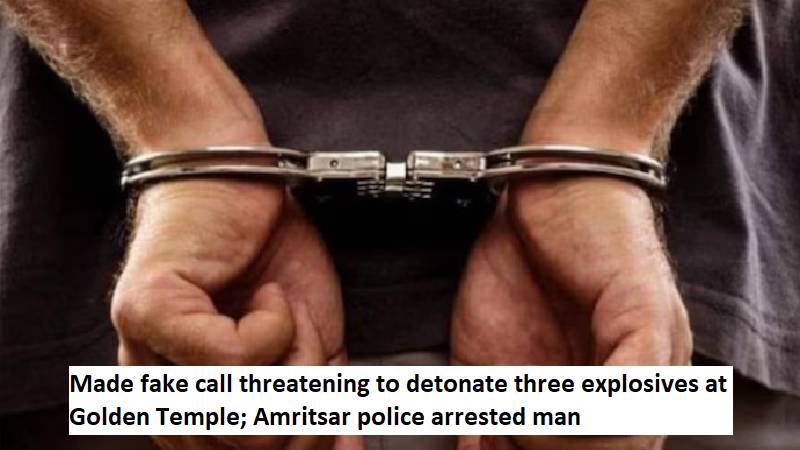 The Amritsar police detained a young man on Saturday after he allegedly threatened to put three bombs around the famous Schkhand Sri Harmandir Sahib, better known as the Golden Temple, in a fake call to the police control room on Friday night. After receiving the call late at night, authorities promptly launched a thorough search operation that lasted all night.
The police tracked down and arrested the caller, who was later identified as Nihang. Nihang confessed to making the call intentionally while being questioned, saying he had planned to perform a joke using a stolen phone.
Four of Nihang's children were detained as part of further inquiry to see whether they had any participation in the incident.
Amit Sharma, the commissioner of the Amritsar police, expressed his displeasure over such careless conduct and emphasised that such instances should not be taken lightly. He emphasised that these acts not only squander valuable police resources but also cause unnecessary public fear.
The police department has urged the public to exercise caution and immediately report any suspicious activity.