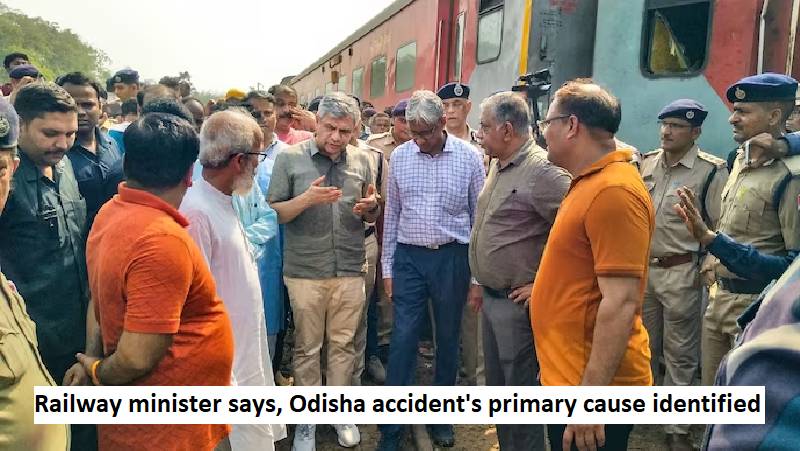 After visiting the scene of the triple train collision in Balasore, Odisha, Union Railway Minister Ashwini Vaishnaw declared on Sunday that the accident's primary cause has been found. According to the minister, the investigation into the train disaster is complete, and the rail safety commissioner will soon submit the findings.
'The commissioner of railway safety has investigated the matter and let the investigation report come. But we have identified the cause of the incident and the people responsible for it… It happened due to a change in electronic interlocking. Right now our focus is on restoration,' the minister added.
The electronic Interlocking (EI) system, according to Indian Railways, is a microprocessor-based interlocking device that reads inputs from panels and yards, processes them safely in accordance with a selection table, and produces the desired output. According to the ministry, this technology is an alternative to the traditional Relay Interlocking system (PI & RRI).
'As soon as we get the inquiry report, all the facts will come to the fore. But the root cause of this horrific and heart-wrenching accident has been identified,' the railway minister told ANI.
At the scene of the deadly Balasore train disaster, he looked over the restoration work that was being done. The job has, according to the Railway Ministry, included a significant amount of labour. More than seven poclain machines, two accident relief trains, three to four railway and road cranes, according to the ministry, have been deployed for the same purpose.