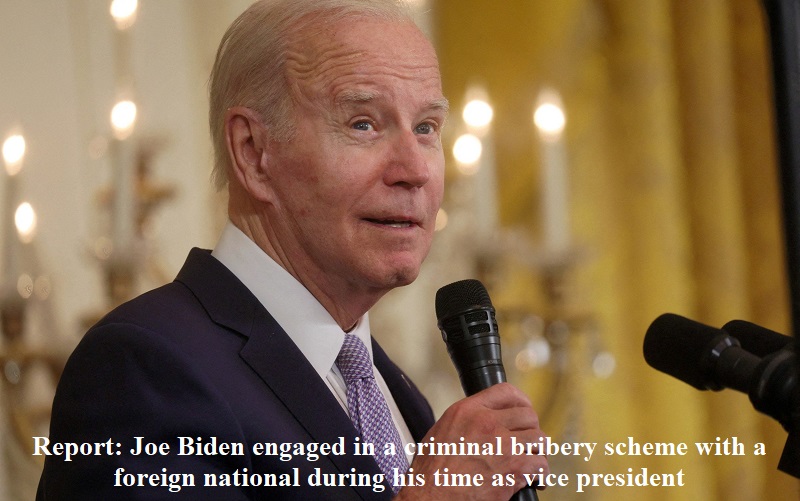 According to US House Oversight Committee Chairman James Comer, it has been alleged that US President Joe Biden participated in a criminal bribery scheme with a foreign national during his tenure as vice president. Comer cited a conversation with FBI Director Christopher Wray, who reportedly confirmed the existence of an unclassified document supporting the accusation.
In a statement on Wednesday, Comer mentioned that FBI Director Wray had acknowledged the existence of the FD-1023 form, which implicated then-Vice President Biden in a criminal bribery scheme with a foreign national. However, Comer expressed the committee's dissatisfaction, stating that simply allowing them to view the documents at FBI headquarters did not comply with the subpoena, and they expected the documents to be produced to the House Oversight Committee.
Following the FBI's refusal to provide the requested unclassified records related to the alleged criminal scheme involving Biden, Comer announced that the House Oversight Committee would take steps to hold Wray in contempt of Congress. The committee had previously issued a subpoena seeking files pertaining to a scheme in which Biden was accused of seeking policy decisions in exchange for a payoff. The subpoena specifically requested files dating back to June 2020 that mentioned "Biden."
The Sputnik report noted that the contempt threat against Wray would only serve as a public reprimand, as any serious action against the FBI director would require US Attorney General Merrick Garland to pursue it after a referral from the US Department of Justice.