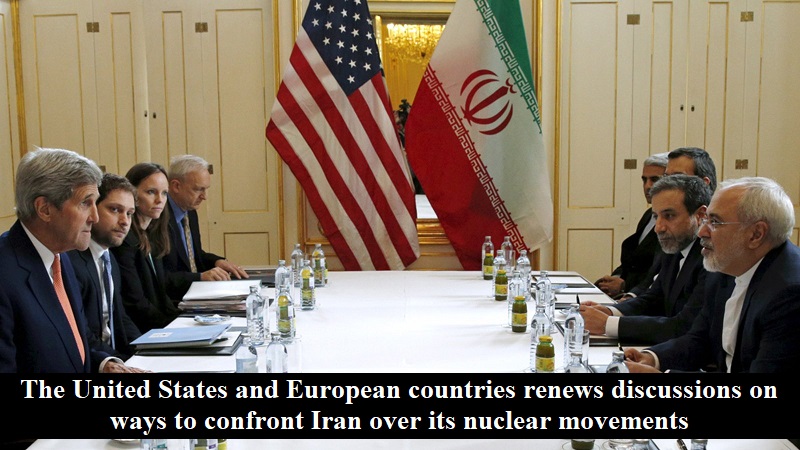 The United States and European nations are engaging in renewed discussions on how to address Iran's nuclear activities due to concerns that the country's aggressive expansion of its program could potentially spark a regional war.
This development reflects a shift in Western thinking and underscores apprehensions about the deepening crisis. Iran has increased its uranium enrichment to levels that have alarmed US officials, who have warned that the country could amass enough material for a nuclear weapon in less than two weeks.
A Western diplomat stated, "There is recognition that we need an active diplomatic plan to tackle Iran's nuclear programme, rather than allowing it to drift." The diplomat further expressed concerns about Iran's decision-making process, describing it as chaotic and highlighting the risk of stumbling into a war with Israel.
In September, the United States, France, Germany, and the United Kingdom halted their diplomatic efforts to resolve the crisis. This decision was prompted by Tehran's rejection of a draft proposal to revive the 2015 nuclear deal, its violent crackdown on anti-regime protesters, the sale of armed drones to Russia, and the arrest of European nationals.
However, in recent months, there have been contacts with Iranian officials, including a meeting in Oslo in March between representatives from France, Germany, the UK, and Iran's nuclear negotiator, Ali Bagheri Kani. The US envoy for Iran, Rob Malley, has also held several meetings with Iran's UN ambassador, Amir Saeid Iravani.
While the discussions have primarily focused on the possibility of a prisoner exchange with Iran, experts believe that a successful exchange could create a more favorable environment for nuclear talks.
Recently, Iran released two Austrian and one Danish national who had been detained in the country. The foreign ministers of Austria and Denmark expressed relief and happiness at the return of their citizens.
On another front, the International Atomic Energy Agency (IAEA) reported that Iran has significantly increased its stockpile of enriched uranium in recent months, in violation of the 2015 nuclear deal. However, the IAEA received a "possible explanation" from Iran regarding nuclear material at an undisclosed site, leading to the closure of that file.
The nuclear deal, known as the Joint Comprehensive Plan of Action (JCPOA), was signed in 2015, and Iran agreed to limit its nuclear program in exchange for relief from economic sanctions. However, former US President Donald Trump withdrew from the deal in 2018 and reimposed harsh sanctions on Iran. In response, Iran gradually started breaching the agreement's nuclear limits. Despite ongoing negotiations, there has been no breakthrough in reviving the JCPOA thus far.