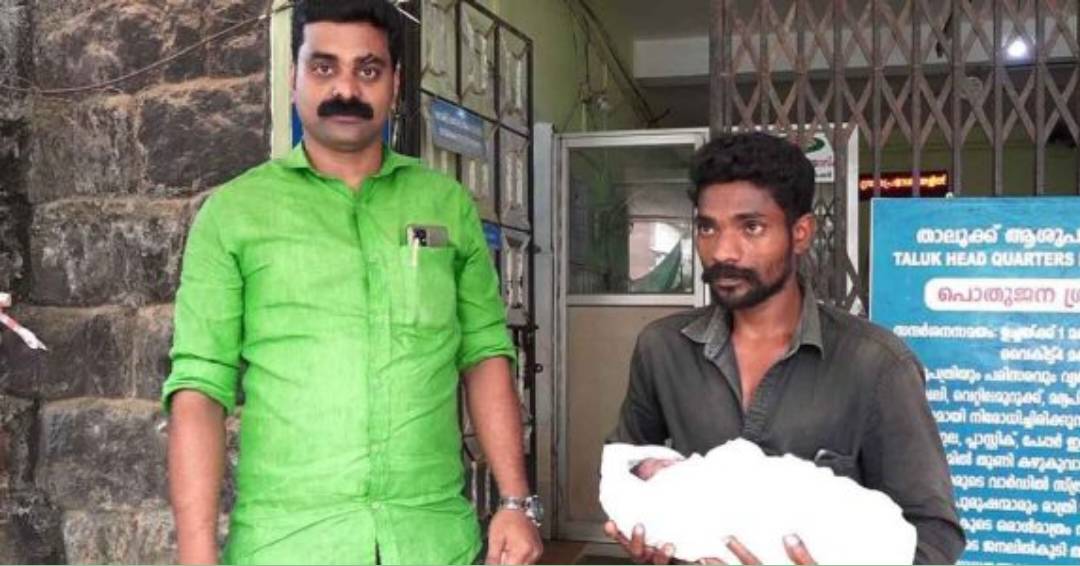 In a remarkable incident, a tribal woman hailing from the Ilamblassery tribal settlement in Kuttampuzha panchayat delivered her baby in a private ambulance en route to the Adimaly taluk hospital. Maallu, 23 years old and wife of Lalu, began experiencing labor pains around noon on Sunday. As no ambulances were available, she was initially rushed to the hospital in a jeep. However, a private ambulance from Adimaly agreed to transport the couple upon request.
While on the way, at Irumbupalam, approximately 10 km away from Adimaly, Maallu gave birth to a baby boy inside the moving ambulance. Her husband, Lalu, was the only person beside her, ensuring the safety of the newborn. Ambulance driver Sadham P A recounted the situation, mentioning how they had to halt the vehicle for the delivery. Sadham immediately informed his colleagues, stationed outside the Adimaly taluk hospital, about the development. The hospital staff and doctors prepared for the emergency and were ready to provide immediate care upon the ambulance's arrival.
After the delivery, the ambulance reached the hospital in just three minutes. Both the mother and baby were stable and received proper medical attention. The hospital authorities confirmed that the infant and Maallu were out of danger and currently under observation. It is worth noting that the hospital administration had previously advised the couple to admit themselves on Saturday for the delivery, considering the challenges of transportation from the tribal settlement. However, the couple chose to stay back until the labor pains commenced.
The newborn is the couple's fourth child, joining their six-year-old boy and two-and-a-half-year-old twin sisters. The Ilamblassery tribal settlement, located 30 km away from Adimaly, necessitates a long journey through forest roads in Mamalakandam, accessible only by jeep-like SUVs. This incident highlights the resilience and determination of the tribal woman and the challenges faced by communities residing in remote areas when it comes to accessing timely healthcare.