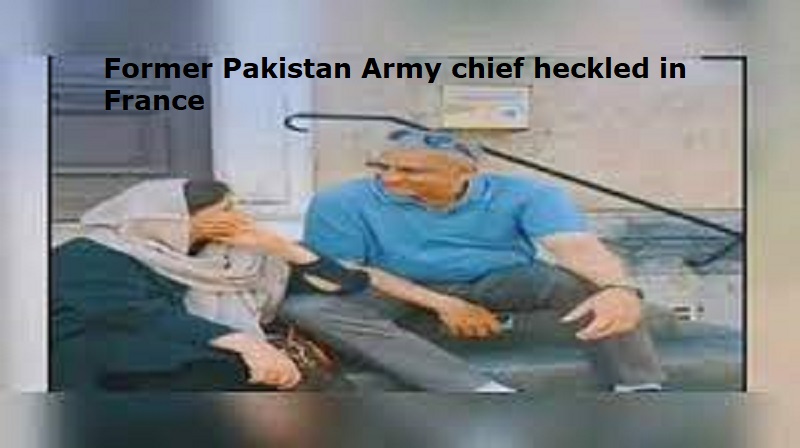 Paris: Former Army Chief of Pakistan General Qamar Javed Bajwa was verbally abused in Paris, France. A video of this has gone viral on the social media. General Qamar Javed Bajwa is on a holiday trip with his wife in France.
Also Read: Asian U-20 Athletics Championship: India win three medals 
In the video, General Qamar Javed Bajwa and his wife can be seen sitting on stairs in Annecy in Frnace. A man can be heard verbally abusing Bajwa and his wife in his native Pashto language. As per Pakistani media, the man is from Afghanistan. He accuses the Pakistani general for helping the Taliban to loot Afghanistan. He also accuses for human rights violations and misconduct.