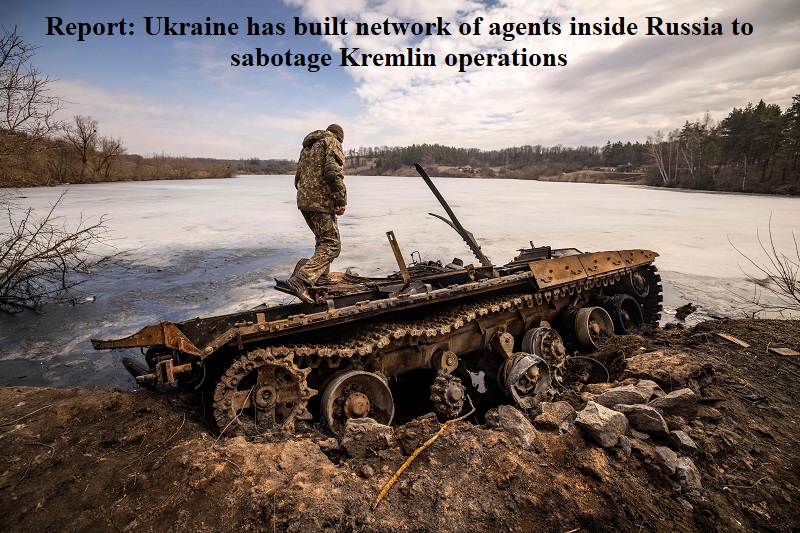 According to sources linked to US intelligence and quoted by CNN, Ukraine is reportedly arming its agents and sympathizers inside Russia with drones to carry out sabotage operations against the Russian government. These sources also attribute the recent drone attack on the Kremlin to these agents, who allegedly launched the drones from within Russia rather than flying them from distant Ukrainian territory.
In recent days, several other drone attacks have occurred in Russia, including one targeting a residential neighborhood near Moscow and another on an oil refinery in southern Russia. However, it remains unclear whether these strikes were carried out by Ukrainian agents operating within Russian territory.
The sources quoted by CNN clarify that the drones used by Ukraine's agents in Russia were manufactured by Ukraine itself, and no US-made drones were used in these attacks. According to the sources, Ukrainian forces have established smuggling routes beyond the Russian border to transport drone components to their operatives in Russia. These operatives then assemble the drones and carry out strikes on Russian targets.
An European intelligence source mentioned by CNN points out that the vast and difficult-to-control Russia-Ukraine border has provided Ukraine with an opportunity to set up smuggling routes along the border, allowing them to take advantage of the situation.
A spokesperson from the Ukrainian Security Service, as reported by CNN, stated that the series of unexplained explosions and drone strikes within Russia would continue. This suggests that Ukraine's network of agents will remain active. The spokesperson quoted the head of the Security Service, Vasyl Malyuk, who mentioned that they would only comment on these incidents, referred to as "cotton" by Ukrainians, after achieving victory. The spokesperson further emphasized that these incidents have occurred in the past, are currently happening, and will continue to occur.
The term "cotton" is a slang word used by Ukrainians to describe explosions, particularly those occurring in Russia or Russian-occupied territories within Ukraine. It originated during the early stages of the war due to the similarity between the Russian word for "pop" and the Ukrainian word for "cotton."