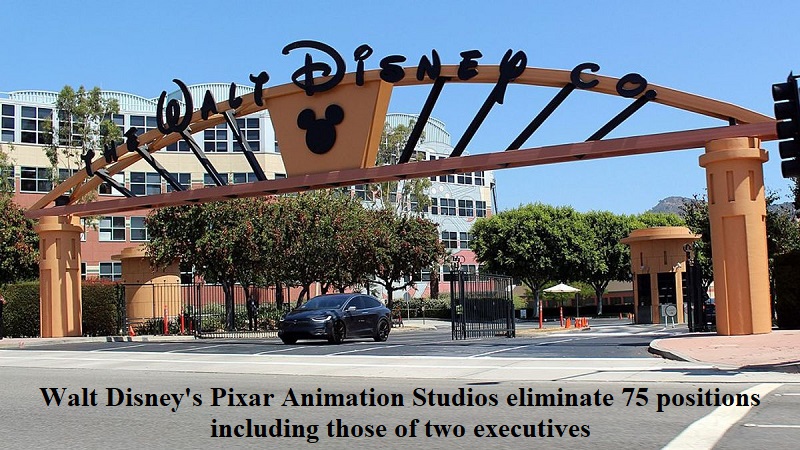 According to sources, Pixar Animation Studios, a subsidiary of Walt Disney, has made significant job cuts for the first time in a decade, eliminating 75 positions, including two executives associated with the underperforming film Lightyear.
Among those affected by the cuts is Angus MacLane, the director of Lightyear, who had been a 26-year animator and part of the senior creative team for acclaimed films such as Toy Story 4 and Coco. Galyn Susman, the producer of Lightyear, also departed. Susman had been with Pixar since the release of the original Toy Story movie in 1995.
Attempts to reach MacLane and Susman for comment were unsuccessful. Michael Agulnek, who had served as Pixar's vice president of worldwide publicity since 2015, was also laid off. Agulnek did not respond to a request for comment.
The job cuts, which occurred on May 23, are part of Walt Disney CEO Bob Iger's previously announced plan to eliminate 7,000 jobs and reduce costs by $5.5 billion. As part of the restructuring, the film and television groups were merged into a single Disney Entertainment unit, and a distribution division was eliminated.
Although the layoffs are relatively small compared to Pixar's total employee count of around 1,200, they are noteworthy because the studio is a creative powerhouse that generates successful franchises and characters that contribute significantly to Disney's revenue.
Pixar is renowned for its cinematic franchises like Toy Story, The Incredibles, and Cars. However, Lightyear, which was released a year ago with an estimated budget of $200 million, only generated $226.7 million in worldwide ticket sales and received mixed reviews from critics.
In comparison, Pixar's Incredibles 2 in 2018, which reportedly had a similar production budget, earned $1.2 billion in global box office sales.
The limited release of Lightyear in 14 Middle Eastern and Asian countries, due to its portrayal of a same-sex relationship, had an impact on its box office performance.
Disney has implemented layoffs across various divisions, including film and television, streaming services, and theme parks.
The last time Pixar made job cuts was in 2013, when the studio delayed the release of the film The Good Dinosaur and removed its director, Bob Peterson. Approximately 30 positions were eliminated.
Disney acquired Pixar in 2006 as part of an effort to revitalize its struggling Disney Animation division.