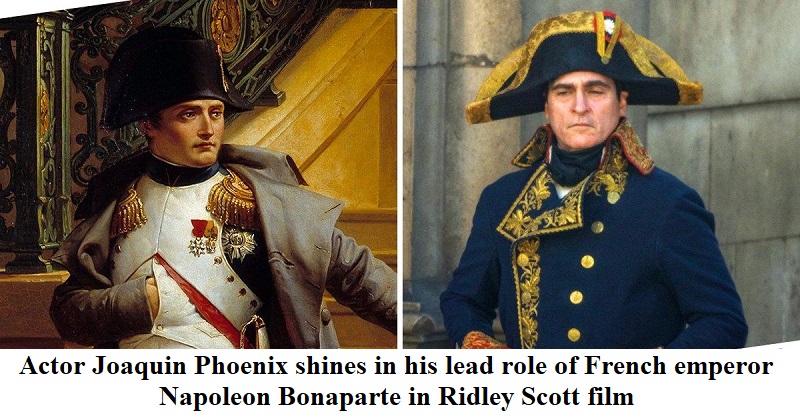 Ridley Scott is set to return later this year with another historical drama titled "Napoleon." The film delves into the rise to power of Napoleon and his intense and addictive relationship with Empress Joséphine. Taking on the lead role of French emperor Napoleon Bonaparte is the Oscar-winning actor Joaquin Phoenix, who previously collaborated with Scott in the 2000 film "Gladiator." The first glimpse of Phoenix in the film was unveiled during Apple's WWDC 2023 event, showcasing him confidently striding across a ship in full Napoleon attire. With the caliber of talent involved, both in front of and behind the camera, "Napoleon" promises to be a captivating experience.
The film boasts an exceptional supporting cast alongside Phoenix. Vanessa Kirby portrays the role of Empress Joséphine, and the rest of the ensemble includes Tahar Rahim, Ben Miles, Ludivine Sagnier, Matthew Needham, Youssef Kerkour, Phil Cornwell, Edouard Philipponnat, Ian McNeice, Paul Rhys, John Hollingworth, Gavin Spokes, and Mark Bonnar.
Audiences can anticipate a gripping exploration of Napoleon's ascent to power and his intricate connection with Empress Joséphine. With Scott's visionary direction and meticulous attention to detail, viewers can expect a visually stunning and historically immersive cinematic experience. The film is likely to delve into the turbulent nature of Napoleon's rule, his military campaigns, and the personal struggles he faced as a larger-than-life figure.
Phoenix, known for his ability to delve deep into the emotional and complex aspects of a character, is expected to deliver a powerful portrayal of Napoleon. His talent for immersing himself in the depths of a character's emotions ensures an impactful performance.
"Napoleon" is scheduled to be released on November 22, 2023.