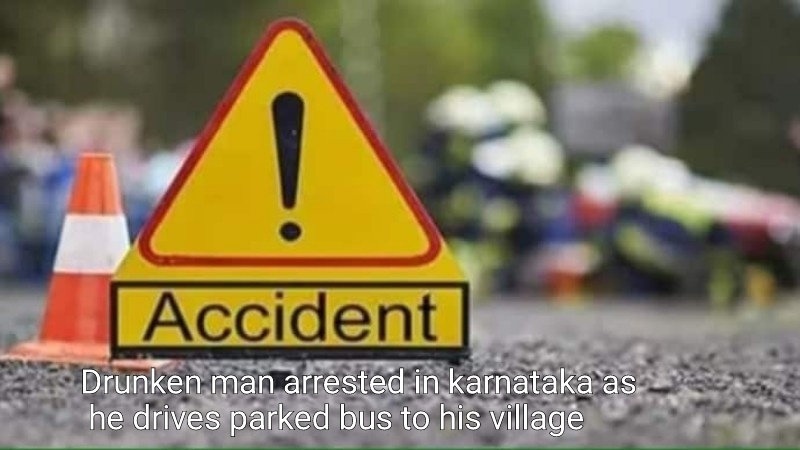 On Monday, June 5, a drunk man decided to take a Kalyana Karnataka Road Transport Corporation (KKRTC) bus that was nearby and drive it to his village since he was tired of waiting for the state-run bus, which allegedly didn't arrive.
He allegedly struck a divider at Aurad in the Bidar district of the KKRTC bus, according to a report in the Deccan Herald. The bus was carrying people when the collision occurred.
His name has been confirmed to be Yashappa Suryavamshi, a local of Karanji village in Aurad taluk. Police from the state of Karnataka have him in custody.
Yashappa walked to the bus stop on Monday morning because he wanted to travel to his village. He waited for a while, and when the bus didn't arrive, he became irate.
He approached the KKRTC bus that was parked nearby after becoming irate and noticing it. He climbed inside and headed to his village. According to the story, the police detained him after he had an accident in which a jeep was also damaged.
According to reports, the bus's passengers began to scream and call for help to people. When they forced Yashappa to exit the bus, the police took him into custody.