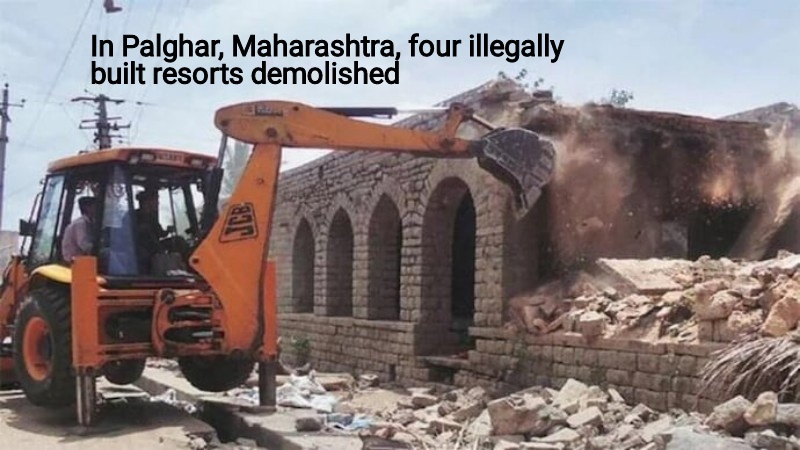 The revenue department demolished four resorts that were illegally constructed on public property at Vasai-Virar in Maharashtra's Palghar district on Tuesday, according to an official.
According to PTI, Vasai tehsildar Avinash Koshti told the reporters that notifications to the proprietors of these resorts had been sent in response to complaints received against them.
'We carried out a probe and then only pulled down these resorts,' he added.
At the time of the destruction, a police force and civic officials were mobilised.
In a related incident, five movie studios in Mumbai's Madh Island area were destroyed in April by Brihanmumbai Municipal Corporation (BMC) employees.
These studios were used to make films like Adipurush and Ram Setu, however the Coastal Regulation Zone (CRZ) was violated, leading to the demolition order.
A few studio owners had gone to court to contest the BMC order when the incident occurred. The National Green Tribunal, however, overturned the stay and ruled in favour of the destruction.