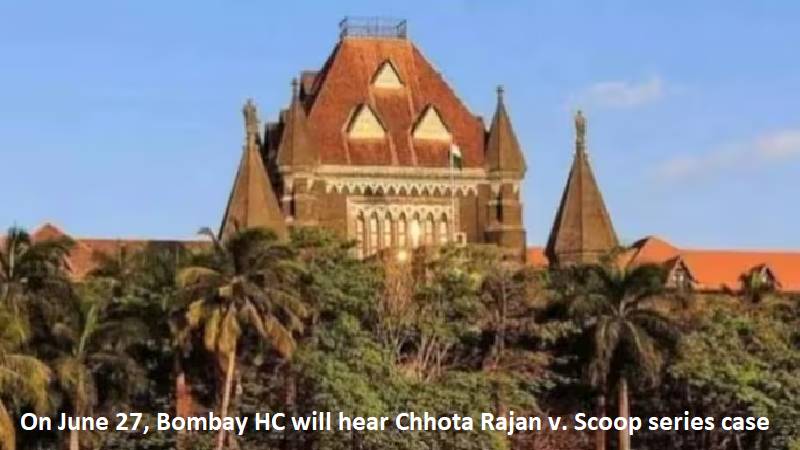 In the case he filed against the creators of the Netflix series 'Scoop,' underworld don Chhota Rajan received ad interim relief from the Bombay High Court on Wednesday.
Advocate Mihir Desai, the lawyer for Chhota Rajan, contended that the series has already been broadcast and is already harming his client's reputation on a daily basis. Chhota Rajan's rights were allegedly violated and defamation was claimed in the case.
The web series' creators were represented by lawyer Hiren Kamod, who argued that the show is based on a book that was released in 2019. 'Nothing in the series is outside of the book. There is no urgency,' he said.
The hearing was scheduled for June 7 by the Bombay High Court last week. 'The series has already been released and published. We will address this matter on the next hearing date. Let the response be filed,' Justice Shivkumar Dige had remarked.
On June 27, the subject will be discussed in the following hearing. Journalist Jigna Vora, who was charged with murdering Jyotirmoy Dey, commonly known as J Dey, is the focus of the Netflix series Scoop. On July 11, 2011, Dey tragically died in Powai close to his residence.
Behind the Bars in Byculla: My Days in Prison, an autobiographical novel by Vora, serves as the series' source of inspiration. A special court established by the Maharashtra Control of Organised Crime Act (MCOCA) cleared Vora of all charges, and the Bombay High Court supported this ruling.
The Central Bureau of Investigation (CBI) charged Chhota Rajan with the murder after he was returned to India. Chhota Rajan is suing for Re 1 in damages and has identified filmmaker Hansal Mehta and the proprietors of Matchbox Shots LLP, the production company that created the web series, as defendants.