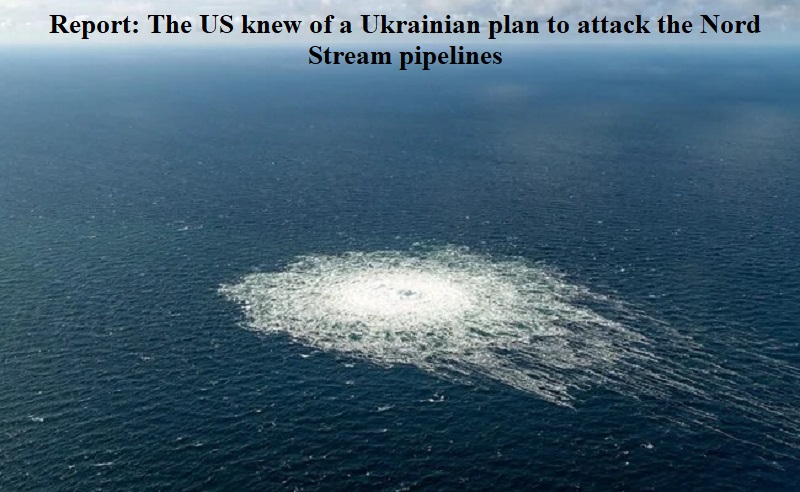 The Washington Post has reported that the United States had prior knowledge of a Ukrainian plan to attack the Nord Stream pipelines, which carry natural gas from Russia to Germany through the Baltic Sea. According to leaked information posted online, the CIA learned in June of the previous year that a Ukrainian special operations force consisting of six individuals intended to sabotage the pipelines with underwater explosions. These pipelines and the subsequent explosions held significant political importance in the aftermath of the Russian invasion of Ukraine.
The intelligence regarding the Ukrainian plan was allegedly shared on the Discord chat platform, reportedly by Jack Teixeira, a member of the Air National Guard who has recently been charged with leaking sensitive US documents. The Washington Post obtained a copy of the intelligence report from one of Teixeira's online friends. The report, based on information obtained from an individual in Ukraine, was shared by the CIA with Germany and other European countries in June 2022. Officials from multiple countries confirmed the accuracy of the intelligence summary posted on Discord, as stated by the European service to the CIA.
The Washington Post withheld the name of the European intelligence agency and some details of the suspected plan at the request of government officials. Requests for comments from the CIA and White House by Reuters went unanswered.
In September of the previous year, the Nord Stream 1 and newly built Nord Stream 2 pipelines were damaged by undersea explosions that occurred in the economic zones of Sweden and Denmark. Both countries have asserted that the explosions were deliberate, but the responsible party has not been definitively identified. Germany, Sweden, and Denmark are jointly investigating the incident.
The events took place against the backdrop of Russia's invasion of Ukraine in February of the previous year. As Western countries imposed economic sanctions on Russia, the latter responded by exploiting its position as a major energy supplier to Europe. Russia even partially halted energy supplies, causing global fuel prices to soar. There were concerns that Europe, particularly Ukraine, would face severe energy shortages as winter approached later in the year.
The explosions that ruptured the Nord Stream pipelines quickly garnered international attention, with each side accusing the other of being behind the incident for political reasons.