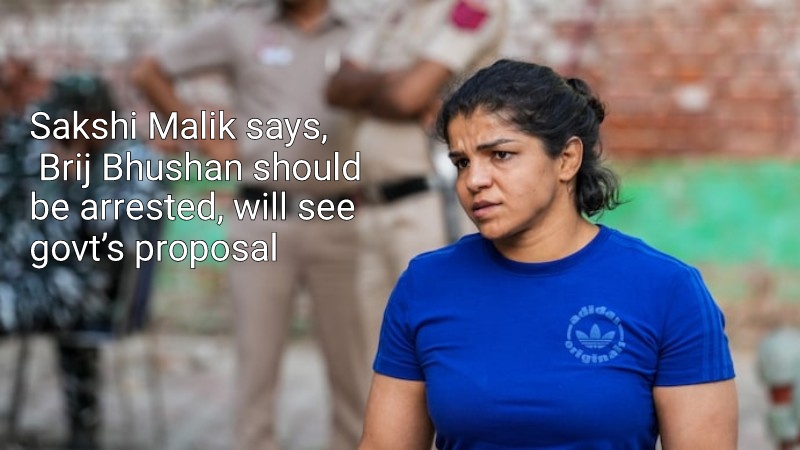 The wrestlers announced on Wednesday that they are not ending their protest and are waiting to see what the government has to offer, hours after Union Sports Minister Anurag Thakur once more summoned them for discussions.
'We are not ending our protest. We will see what proposal the government will offer to us. Our main demand is that Wrestling Federation of India (WFI) chief Brij Bhushan should be arrested,' said wrestler Sakshi Malik.
The ace wrestler added, 'We will discuss the proposal brought by the government with khap panchayat leaders if we like it. We will not accept any proposal and will go through it.'
The wrestlers told India Today TV that they are awaiting the date and location of an open meeting with the government.
'We are waiting for the time and venue. We are hopeful that there will be some solution and we will push for an open meeting not behind closed doors,' they said.
Following a 'inconclusive' meeting with the Home Minister, Union Sports Minister Anurag Thakur on Wednesday extended an invitation to the wrestlers for further discussion.
Anurag Thakur announced on Twitter that the Centre was ready to talk about the concerns 'once again' and that he has asked the protesters for a meeting. The administration is open to discussing the wrestlers' concerns, he declared. The wrestlers have been invited for the same once more.
Brij Bhushan, a BJP leader, declined to offer any commentary on the meeting between the wrestlers and the sports minister. 'I don't want to comment on the meeting of wrestlers with the sports minister,' he said.