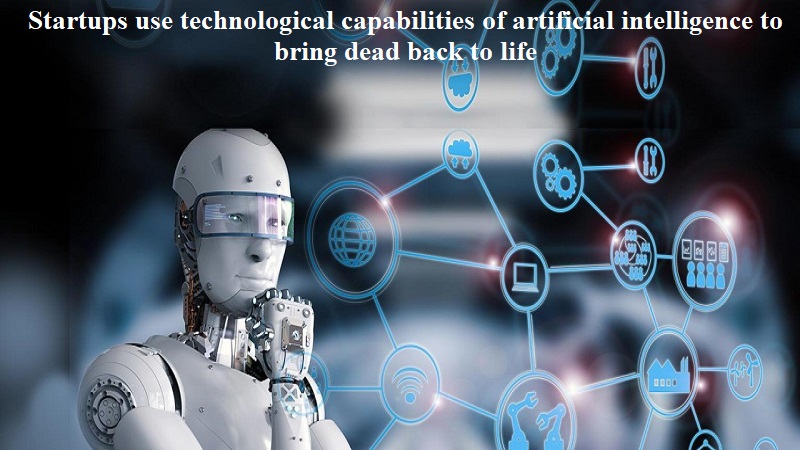 Loss is a universal experience that unites humanity like nothing else. When we lose someone we love, their absence creates a void that cannot be filled. However, a number of startups are harnessing the power of artificial intelligence (AI) to attempt to bridge that gap. According to an AFP news report, these companies are using AI technology to enable people to communicate with their deceased loved ones.
For individuals grappling with the grief that accompanies loss, this technology can be a source of solace. However, it also raises ethical considerations.
While this technology cannot bring back those we have lost, it aims to capture a part of their essence to provide a sense of comfort. Various startups offer such services, including DeepBrain AI, which has developed a program called "Rememory." Joseph Murphy, the head of development at DeepBrain AI, explains that they create a digital replica of the deceased using hours of video footage. He emphasizes that they do not generate new content but rather replicate what the person would have said when they were alive.
Another company called StoryFile operates on a similar principle. Their approach involves capturing the unique qualities of an individual and leveraging AI tools. Stephen Smith, the head of StoryFile, emphasizes the ethical considerations they take into account while developing their technology.
Replika is another service in this realm, developed by Russian engineer Eugenia Kyuda. Inspired by the loss of her best friend, Kyuda created a chatbot named 'Roman' by training it on the text messages he had sent to loved ones. Replika, an advanced conversational bot platform, was later introduced.
It is important to note that these services are not limited to chatbots alone. Companies like Somnium Space are working on creating virtual clones of individuals while they are still alive, which would exist in a different world after their passing. CEO Artur Sychov acknowledges that this concept may not be suitable for everyone and that individual choices play a significant role.
The development of AI avatars and virtual clones raises ethical challenges. Regenerative technology enables these AI entities to say things that the person never said in real life. Joseph Murphy acknowledges that these challenges are of a philosophical nature rather than technical limitations, and the boundaries of what is acceptable may evolve over time.
Experts studying this field suggest that interacting with an AI clone of a person can assist in achieving closure, particularly in complex situations where grief is intertwined with abuse or trauma. However, concerns about trust and control over the actions of AI avatars are common among bereaved individuals, as expressed by Mari Dias, a professor of medical psychology at Johnson & Wales University.
The use of AI technology to communicate with the deceased presents a unique intersection of grief, technology, and ethics, leaving individuals and society with complex questions to ponder.