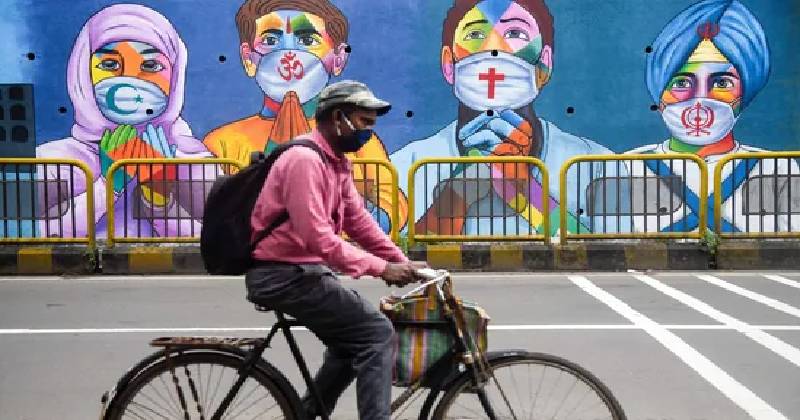 Bhopal: Madhya Pradesh Home Minister Narottam Mishra on Thursday said that the state government would withdraw the cases registered in the state for violating Covid-19 protocols during the pandemic. 'On the instructions of Chief Minister Shivraj Singh Chouhan, it has been decided to withdraw the normal cases which were registered for not following the protocols of Covid-19 during pandemic in the state', Mishra told reporters.
Meanwhile, reacting to the meeting with former congress district president of Dindori Dhirendra Bihari Shukla, Mishra said, 'I have just met the former Dindori district president of Congress and he (Shukla) is very sad about the way Congress has tried his character assassination. He believes that Congress does dirty politics and he told me so during conversation. He has also demanded legal action against such people who do such politics'.
Besides, talking about the case registered against the Ganga Jamna School management, where purported posters of girls wearing Hijab came to light, Mishra said, 'Action has been taken under various sections, including section 295 A, 506 B and Juvenile Justice (JJ) Act. Now, statements will be recorded and on the basis of it if more names appear then action will be taken against them too'. When asked whether National Investigation Agency (NIA) is involved in the probe, he added that NIA had not contacted them yet regarding Ganga Jamna School, if anyone contacts then the state police would fully cooperate.
Responding to Congress to take out Sandesh Yatra, the minister said, 'It is a good thing that the yatra should be taken out, but former CM Kamal Nath himself has not participated in the yatras that have been taken out so far'. When asked whether Congress is trying to capitalise on the issue of Bajrang Dal in MP like in Karnataka, Mishra added, 'Whatever they (Congress) want to do in Madhya Pradesh like in Karnataka, can do. Their election management guru has said, the Congress government is going to be in power. No matter what they (Congress) keep saying, they will be finished in the upcoming state assembly polls'.