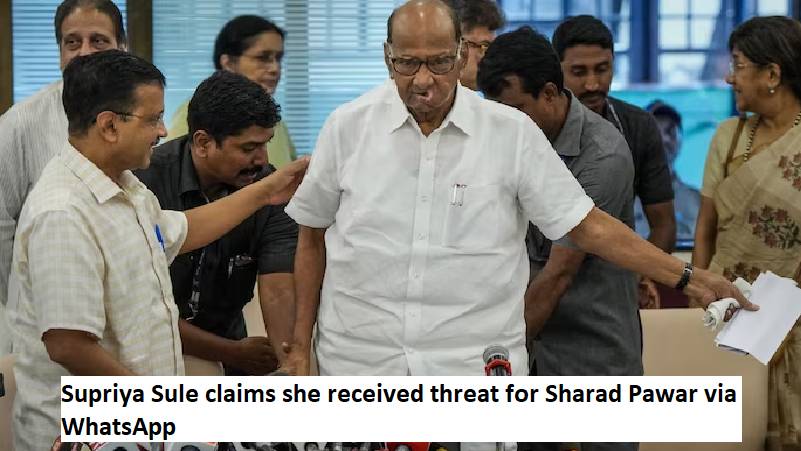 Supriya Sule, a member of the Nationalist Congress Party (NCP), claimed on Thursday that her father Sharad Pawar had received a threat via WhatsApp. She has asked Home Minister Amit Shah and the Maharashtra government to get involved in the matter. Supriya Sule claimed that Sharad Pawar had received threats via a website and that she had gone to the police in search of redress.
'I received a message on WhatsApp for Pawar Sahab. He has been threatened through a website. So, I have come to the Police demanding justice. I urge the Maharashtra Home Minister and Union Home Minister. Such actions are low-level politics and this should stop,' Supriya Sule was quoted by ANI as saying.
'The responsibility of Pawar Sahab's security lies with the home ministry. The home minister should intervene. Sharad Pawar is the leader of the country. I told the police that the NCP chief received a threat and cops have said they will take action,' Supriya Sule said.