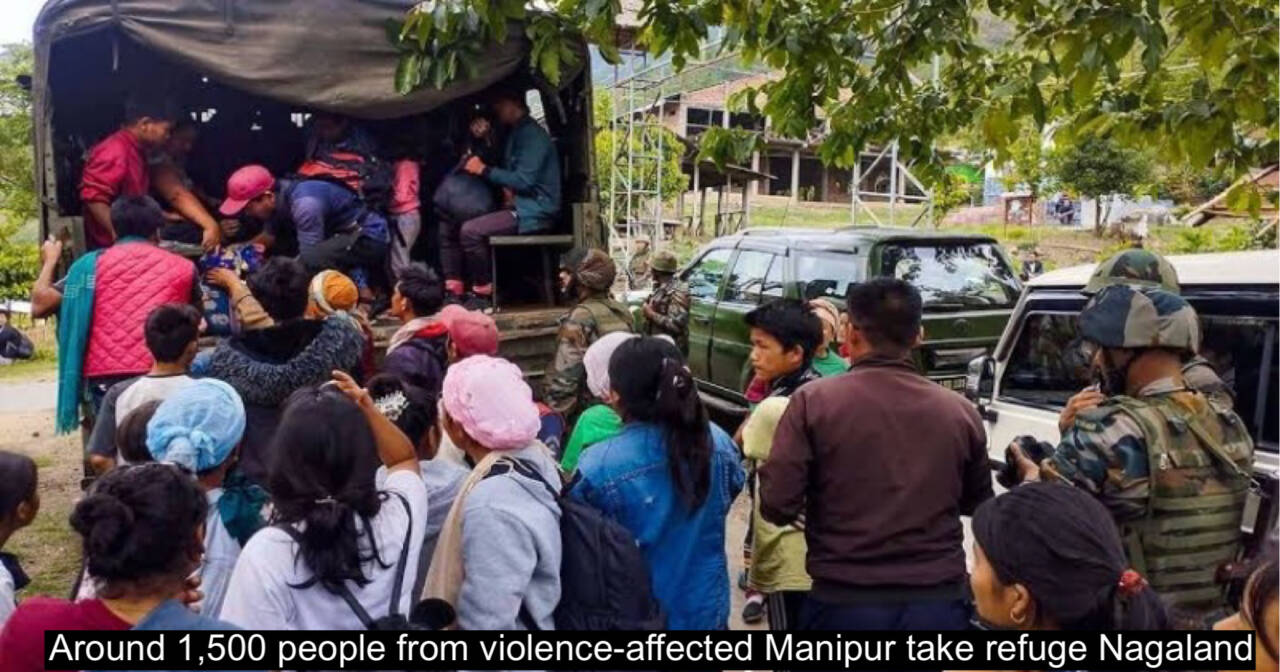 Around 1,500 people from ethnically conflicted Manipur have sought safety in various sections of neighbouring Nagaland. Many of these people are staying with family, while others are staying in dwellings supplied by villages. The Nagaland government has yet to collect complete data. However, according to available reports, approximately 1,500 Manipur residents have sought refuge in various areas of the state, Home Commissioner Abhijit Sinha told. The skirmishes between the Meitei and Kuki tribes, which began early last month, have cost over 100 deaths, and 10,000 army and paramilitary men have been dispatched to restore order in the northeastern state.
Meanwhile, the Chakhroma Public Organisation (CPO), a tribal organisation, visited six villages in the Chumoukedima district where displaced people had sought refuge on Friday. They were given humanitarian supplies by the organisation.
According to the CPO, 704 Kuki people from Manipur have moved to these areas. Clashes erupted in Manipur on May 3 following a 'Tribal Solidarity March' in the hill districts to oppose the Meitei community's demand for Scheduled Tribe (ST) status.