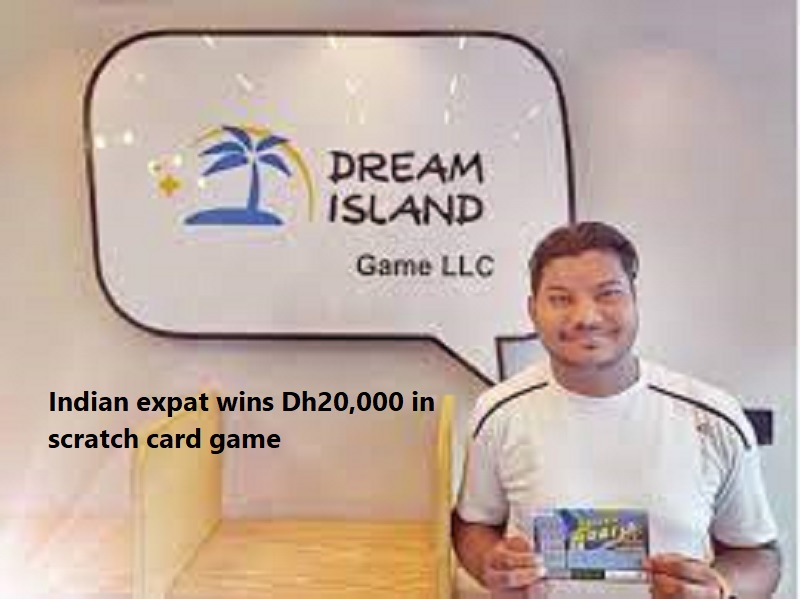 Abu Dhabi: Shajahan Mohammad, an  Indian expat based  in Abu Dhabi won Dh20,000 cash prize in Dream Island's scratch card game. Shajahan Mohammad has said that he will donate an amount from his winnings to the victims of Balasore train accident. The train accident that took place in Odisha had claimed at least 288 lives and left more than 1,000 injured.  Shajahan Mohammad is a native of Odisha.
Mohammad has been working as a chef at a hotel in Abu Dhabi City and  earns around Dh2,000 a month.  'I am flying home on June 25. I have become a father now. I will be meeting my baby girl. She has brought this luck. Fortunately, none of my known persons were involved in this horrific accident. Most of them are working outside Odisha. My family is into farming and doesn't travel by train. There are a few people from my locality who have been injured in this accident. I will be helping those who are affected in my village first,' Mohammad told Khaleej Times.
Also Read: Canada announces visa-free entry for citizens of this country 
Dream Island is the UAE's first physical scratch card store and online arcade offering cash prizes. Since the beginning of May, Dream Island has had three individual Dh10,000 winners and one Dh5,000 winner. The jackpot prize of Dh1 million is still up for grabs.