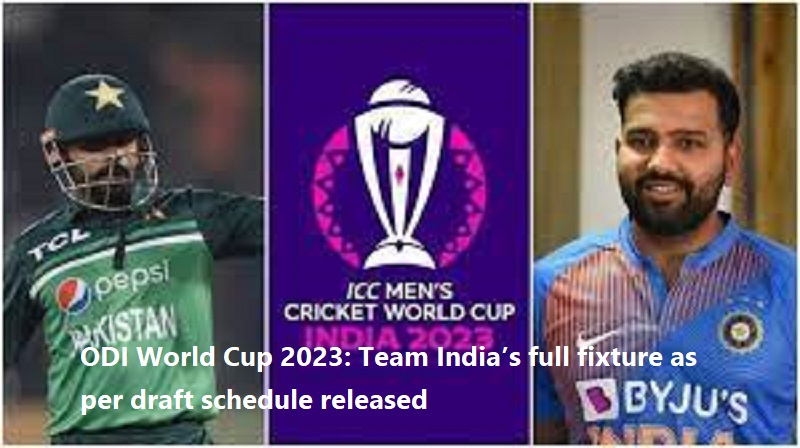 Mumbai: In cricket,  Team India will face arch rivals Pakistan on October 23 in Narendra Modi Stadium, in Ahmedabad at the 2023 ODI World Cup. The draft schedule shared with the ICC and other participating nations by the BCCI revealed this.
India though will begin its  campaign against Australia on October 8 in Chennai.
India's Full Schedule as Per the Draft:
October 8: India vs Australia, Chennai
October 11: India vs  Afghanistan, Delhi
October 15: India vs Pakistan, Ahmedabad
October 19: India vs Bangladesh, Pune
October 22: India vs New Zealand, Dharamsala
October 29: India vs England, Lucknow
November 2: India vs Qualifier, Mumbai
November 5: India vs South Africa, Kolkata
November 11: India vs Qualifier, Bengaluru
The tournament is scheduled to get underway from October 5 when the 2019 finalists England and New Zealand will kick-off the event in Ahmedabad. The title clash will be held in Ahmedabad on November 19.
Also Read: Petrol, diesel prices increased as state government hikes VAT
Meanwhile, Pakistan will be playing in as many as five venues across India including Ahmedabad (vs India),  Bengaluru (vs Australia, vs New Zealand), Chennai (vs Afghanistan, vs South Africa), Kolkata (vs Bangladesh) and Hyderabad (vs two qualifiers).