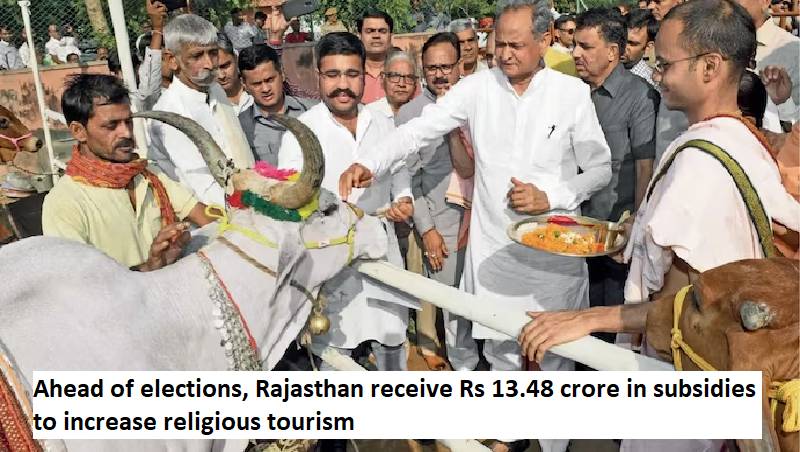 The Nagaur, Jaisalmer, and Alwar regions of the state would all benefit from the Rs 13.48 crore that the Rajasthani government approved on Monday to encourage religious tourism.
According to a spokeswoman, the government has been working hard to promote religious travel and create a variety of services for pilgrims at these locations. According to the initiative, Butati in the Nagaur district would receive Rs 3.1 crore, Ghatveshwar Mahadev Temple will receive Rs 1.65 crore, Harmal Das Ji Maharaj Temple will receive Rs 1.61 crore, and Dargah Hazrat Samman Badi Khatu will receive Rs 1.36 crore to upgrade its amenities.
The development of the Shri Kaledungar Rai Temple complex, a revered historical tourist destination in Jaisalmer, has received approval from Chief Minister Ashok Gehlot for funding totaling Rs 1.5 crore.
Additionally, funding in the amount of Rs 4.24 crore has been approved for the construction of the Talvriksha, Mataji Mandir, and Ganga Mata Mandir in Alwar's Bansur Fort. Notably, the statement was made in the budget for 2023–24. Later this year, elections will be held in the desert state.