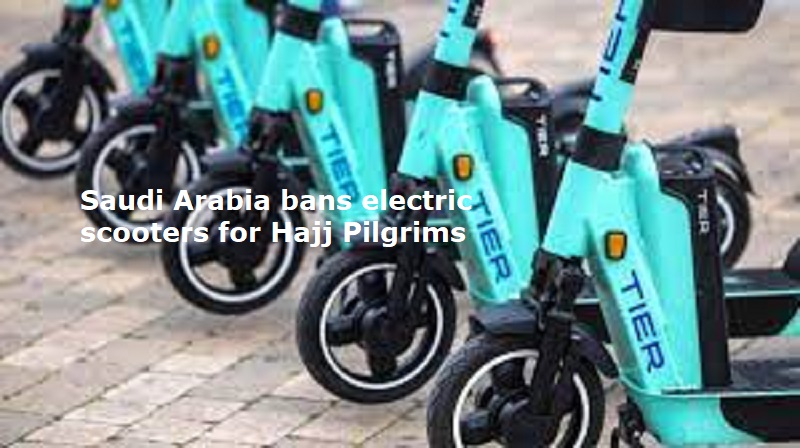 Riyadh: Transport General Authority (TGA) in Saudi Arabia has announced that using electric scooters during this year's Hajj season will be limited to government employees and permit holders. The authority informed that electric scooters are only permitted for the transportation of government employees authorised by the Transportation General Authority and Public Security, as well as scooters that hold permits from the authority and the Public Security for pilgrims.
Also Read: India's current account deficit narrows to $1.3 billion 
The decision was taken to improve safety and preventive measures for the pilgrims. The TGA had earlier provided 1,000 electric scooters as a service to Hajj pilgrims. The authority has allocated a specific track for the e-scooters.