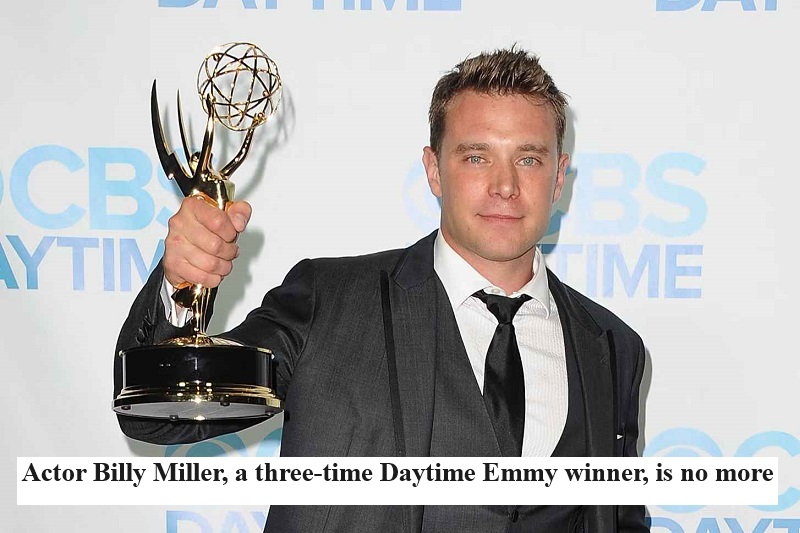 Acclaimed actor Billy Miller, a three-time Daytime Emmy award winner, has passed away. He died on September 15 in Austin, Texas, at the age of 43. The cause of his death has not been disclosed, but reports suggest he was struggling with manic depression at the time of his passing.
Miller's death occurred just two days before what would have been his 44th birthday. His cousin Zeek paid a heartfelt tribute to him on Facebook, expressing his sorrow for Miller's sister Megan, his mother Patricia, and all those who loved him. Zeek acknowledged that many of Miller's fans would also be grieving his loss.
Billy Miller gained recognition for his roles in popular soap operas such as All My Children, General Hospital, and The Young and the Restless.
Born in Grand Prairie, Texas, Miller initially pursued a career in modeling before transitioning to acting. His breakthrough came in 2007 when he landed the role of Richie Novak in All My Children, although he left the show in 2008. Later, he became well-known for his portrayal of Billy Abbott in The Young and the Restless.
Throughout his career, Miller earned three Daytime Emmy awards, including recognition for Outstanding Supporting Actor in a Drama Series and Outstanding Lead Actor in a Drama Series for his role on The Young and the Restless.
Following his departure from The Young and the Restless, Miller joined the cast of General Hospital, where he played the characters Jason Morgan and Drew Cain. His extensive acting credits also include appearances in shows such as Suits, Ray Donovan, Truth Be Told, NCIS, The Rookie, Major Crimes, Castle, and Enormous.
Miller is survived by his mother, Patricia, and his sister, Megan.
Actress Octavia Spencer, who had the opportunity to work with Billy Miller on Truth Be Told, paid a touching tribute to the late actor on her Instagram account. Sharing a photo of Miller, she expressed her condolences to his family, devoted fans, and their Truth Be Told family, reflecting the profound impact of his passing.