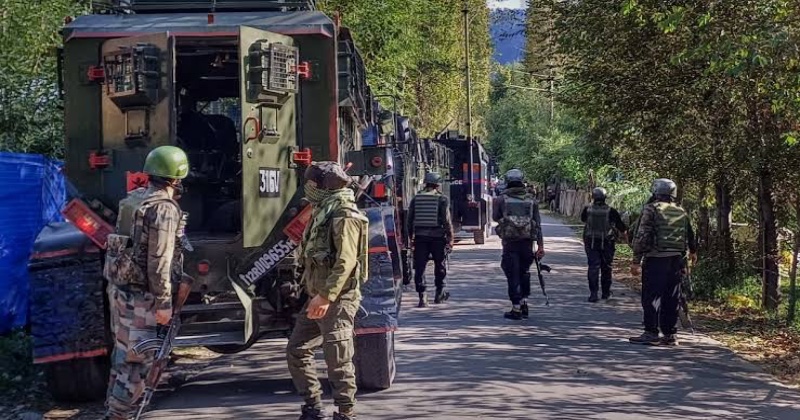 The operation to eliminate terrorists hiding in the Gadole forest area of Jammu and Kashmir's Anantnag district has reached its sixth day, marked by the use of drones by security forces to locate the hideouts from which militants have been launching attacks.
Manoj Sinha, the Lieutenant Governor of the Union Territory, has expressed determination to avenge the deaths of three officers in the ongoing encounter. Authorities revealed that drone footage has identified a charred body near one of the hideouts that were destroyed during the anti-terrorism operation over the past five days. However, further details about this discovery are pending until the security forces can secure the area.
Security forces have been deploying drones and helicopters to surveil the dense forest area, which contains several cave-like hideouts where terrorists have reportedly been holed up since Wednesday. The initial exchange of fire resulted in the deaths of two Army officers and a deputy superintendent of police.
As a precautionary measure to prevent terrorists from infiltrating civilian areas, the security cordon has been extended to the neighboring Posh Kreeri area. Speaking at a function, the Lieutenant Governor pledged that every drop of the martyrs' blood would be avenged, emphasizing that those orchestrating terrorism would face severe consequences.