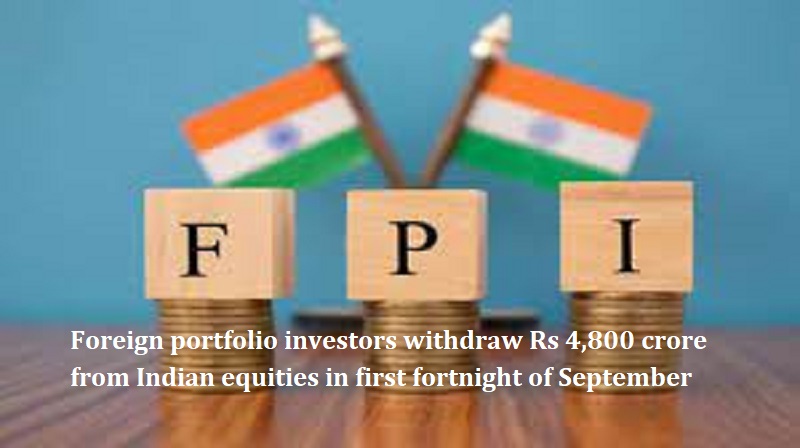 Mumbai: Foreign portfolio investors (FPIs) withdrew Rs 4,768 crore from Indian equities in the first fortnight of September. As per market experts the n rising US bond yields, a stronger dollar, and concerns over global economic growth are the  main reason for this.
FPI investment in equities had hit a four-month low of Rs 12,262 crore in August. Meanwhile, FPIs invested over Rs 2,000 crore in the country's debt market during September 1 to 15.
FPIs were incessantly buying Indian equities in the last six months — from March to August. FPIs  invested Rs 1.74 lakh crore during the period. With this, the total investment by FPIs in equity has reached Rs 1.3 lakh crore and over Rs 30,200 crore in the debt market this year so far. In terms of sectors, FPIs have been consistently buying capital goods and power.
Also Read: Study in UK: Application for Commonwealth Master's Scholarship open for Indians 
Foreign institutional investors (FII) or Foreign portfolio investors (FPI) are those who invest in the financial assets of a country while not being part of it. On the other hand, Domestic Institutional Investors (DII) are those who  invest in the country they are living in. Both types of investors can impact the economy's net investment flows.