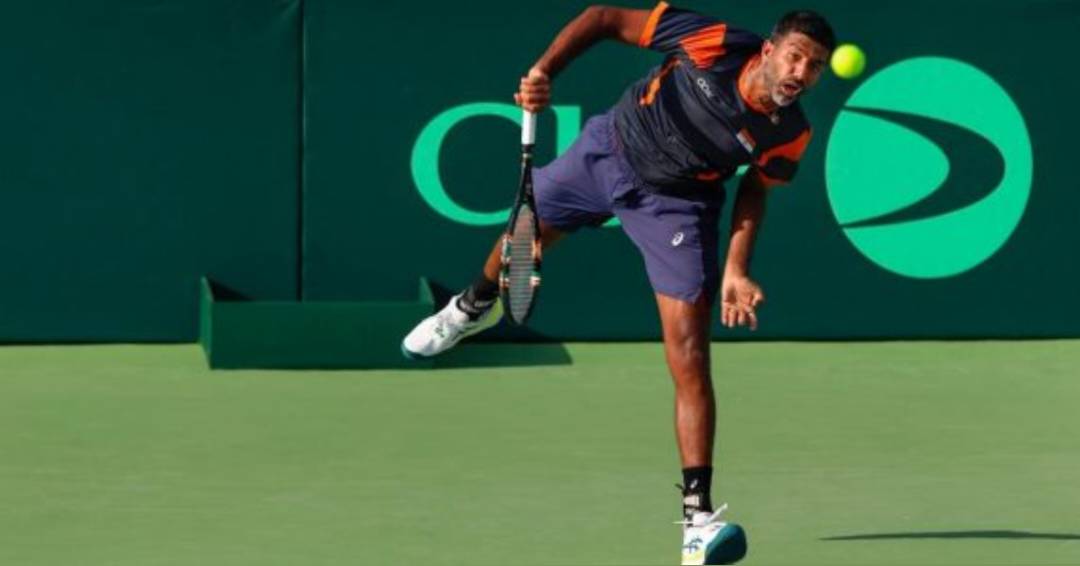 Rohan Bopanna bid farewell to his illustrious Davis Cup career in style, securing a convincing straight-sets victory alongside Yuki Bhambri. This win contributed to India's triumphant 4-1 advance to the World Group I playoffs against Morocco on a memorable Sunday.
In a swift one hour and 11 minutes at the Mini Stadium, the 43-year-old Bopanna, in his 33rd and final Davis Cup appearance, and Bhambri swiftly dispatched Elliot Benchetrit and Younes Lalami Laaroussi with a 6-2, 6-1 victory. Sumit Nagal, India's top singles player, followed suit, overpowering Yassine Dlimi 6-3, 6-3 in the first reverse singles, clinching the World Group II tie. Nagal's performance mirrored his 2019 success against Pakistan in Kazakhstan.
Nagal's early breaks in both sets kept Dlimi on the back foot, ultimately concluding the contest in one hour and 43 minutes. Rookie Digvijay Pratap Singh, making his debut, secured an inconsequential fifth rubber with a 6-1, 5-7, 10-6 victory over Walid Ahouda, but the 23-year-old acknowledged that he has work ahead to compete at the highest level.
Morocco managed only one rubber win when Sasikumar Mukund conceded the opening singles due to cramps.
An emotional Bopanna marked the conclusion of his Davis Cup journey by resting his India shirt on the court after playing 50 matches in 33 ties, winning 23 rubbers, including 13 in doubles. His family and friends, numbering around 50, were in attendance, donning T-shirts bearing a waving Bopanna image in the Indian tricolor.
As Bopanna departs as one of the game's most potent servers, the next generation of players will need to elevate their game. Bopanna will continue competing on the ATP Tour. He explained his decision to step away from Davis Cup, stating, "The number one thing is that there is another Indian who takes my spot. On the tour, that's not going to happen… It has been a fantastic journey; everything has to come to an end."
The match unfolded with Younes struggling to hold his serve, while the Indian duo faced just one break point when Bhambri served, successfully saving it. The Indians secured an early break by breaking Younes, and they continued to maintain their dominance throughout the set.
Bopanna's formidable serve was a key asset in the second set, and he and Bhambri capitalized on Younes' shaky serve. Bhambri faced some pressure on his serve but managed to save a break point. Younes' serve faltered once again, allowing the Indians to seize control of the match. The first set concluded swiftly in just 34 minutes, with the Indians losing only five points on their serve. The second set saw a similar story, as Bopanna's powerful serve and Bhambri's steady performance secured the victory, closing out an impressive day for Indian tennis.