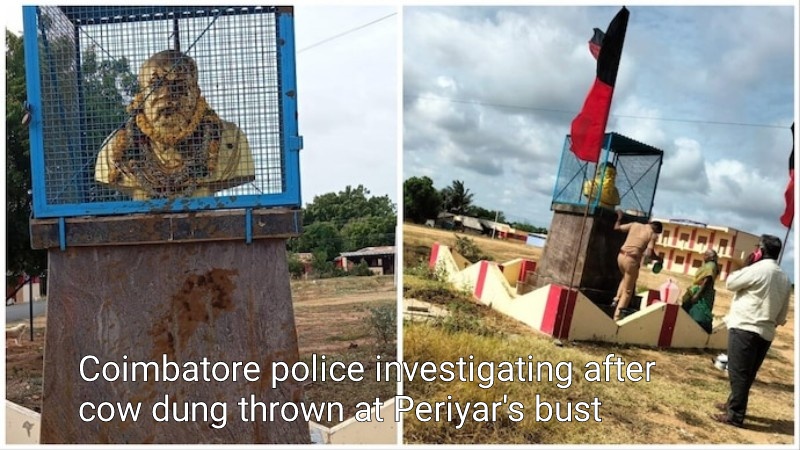 A bust of Dravidian icon and social reformer Periyar that had been erected in Tamil Nadu's Vadachithur village's Coimbatore district was attacked with cow poo by a few unidentified miscreants. When other government representatives and police officers arrived, they cleaned the bust.
According to authorities, when people found cow excrement smeared on a bust that had been placed at Samathuvapuram, they were horrified and notified the police right away.
They claimed that after officials got there, they used water and detergent to clean the Periyar statue.
An investigation into the situation has been opened by the police.
Days prior to the incident, Dravida Munnetra Kazhagam (DMK) leader and Minister for Tamil Nadu Udhayanidhi Stalin stirred a controversy with his remarks regarding Sanatana Dharma.
The chief minister of Tamil Nadu's son, MK Stalin, compared Sanatana Dharma to 'dengue' and 'malaria' and called for its eradication. The DMK minister claimed that the caste structure and prejudice were the foundation of Sanatana Dharma.