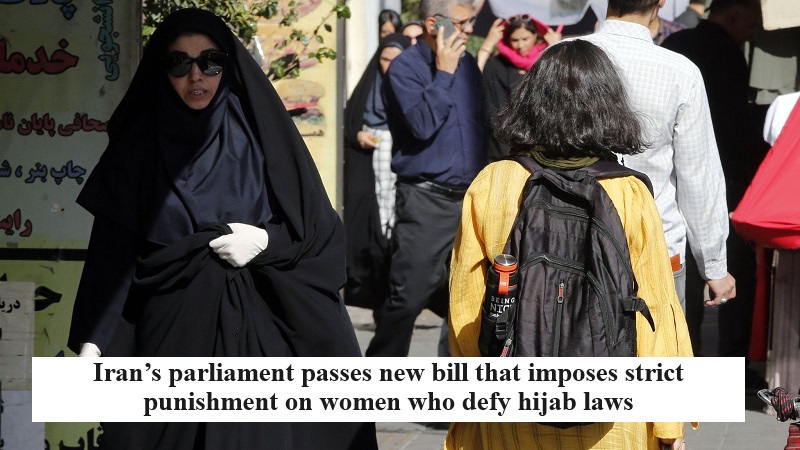 Iran's parliament has passed a new legislative bill known as the Chastity and Hijab Bill, which imposes severe penalties on women who violate hijab laws and those who support them. The bill will be implemented on a trial basis for three years, during which women may face prison sentences of up to 10 years and fines ranging from 180 million to 360 million rials ($3,651 to $7,302).
Under current regulations, individuals not adhering to hijab requirements face penalties of between 10 days and two months in prison or fines ranging from 5,000 to 500,000 rials ($0.10 to $10.14 at the black market exchange rate).
The Chastity and Hijab Bill also extends the scope of penalties to include business owners who serve women not wearing the obligatory headscarf and activists who organize against it.
The proposed legislation introduces fines for those found "promoting nudity" or "mocking the hijab" in the media and on social networks. It also penalizes the owners of vehicles in which a female driver or passenger is not wearing the hijab or appropriate clothing, as reported by AFP news agency.
The bill underwent a vote on Wednesday, September 20, with 152 lawmakers in Iran's 290-seat parliament voting in favor of it. The bill will now proceed to the Guardian Council, a clerical body that serves as a constitutional watchdog, for ratification.
Initially, some lawmakers had proposed a trial period of five years, but they ultimately reached an agreement on a three-year trial period, after which the bill would become a permanent law.