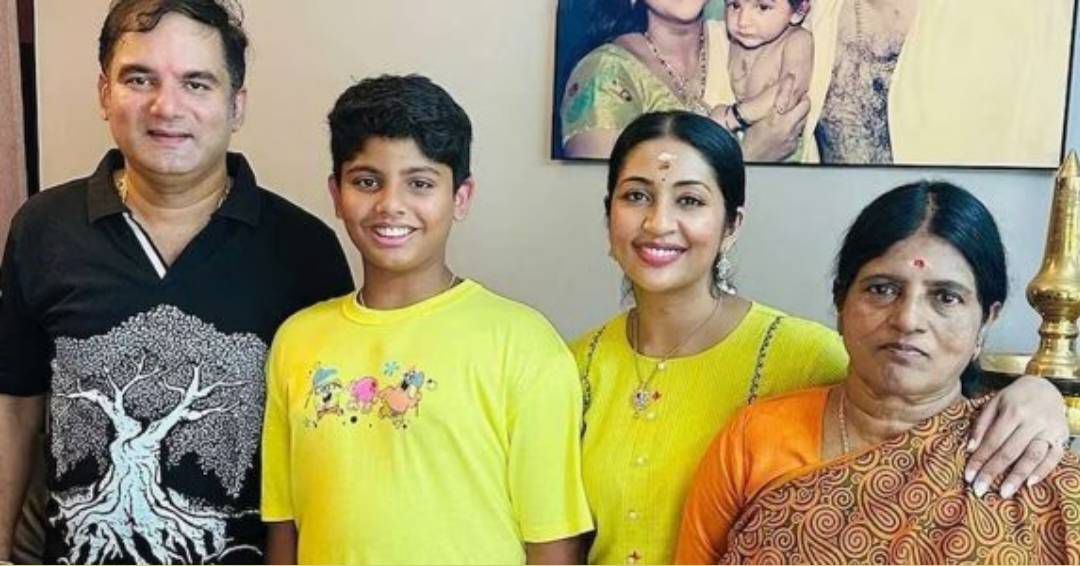 Navya Nair, the acclaimed actor who has recently faced intense scrutiny due to her association with IRS officer Sachin Sawant, who is embroiled in a money laundering case, made a significant move by sharing a heartwarming family photograph on her Instagram account. The picture features Navya Nair alongside her husband, Santhosh Menon, her son, Sai Krishna, and her mother-in-law, captured in a joyful moment.
This post has garnered considerable attention in the midst of swirling rumors concerning Navya Nair's marital status and her connection with Sachin Sawant. Speculations were fueled further by statements from the Enforcement Directorate (ED), suggesting a romantic involvement between Navya and Sachin.
ED's claims alleged that Sachin had made numerous visits to Kochi, with the intention of meeting Navya, and had lavished her with extravagant gifts. In response, Navya categorically denied these allegations, asserting that she and Sachin were merely friends who happened to live in the same apartment. She acknowledged receiving gifts from him but maintained they were tokens of their friendship.
Despite the controversy, Navya Nair made a triumphant return to the film industry in 2022 with her role in the movie 'Oruthee.' She has also taken on the role of a judge in the popular Mazhavil Manorama show 'Kidilam,' showcasing her enduring presence in the entertainment world.