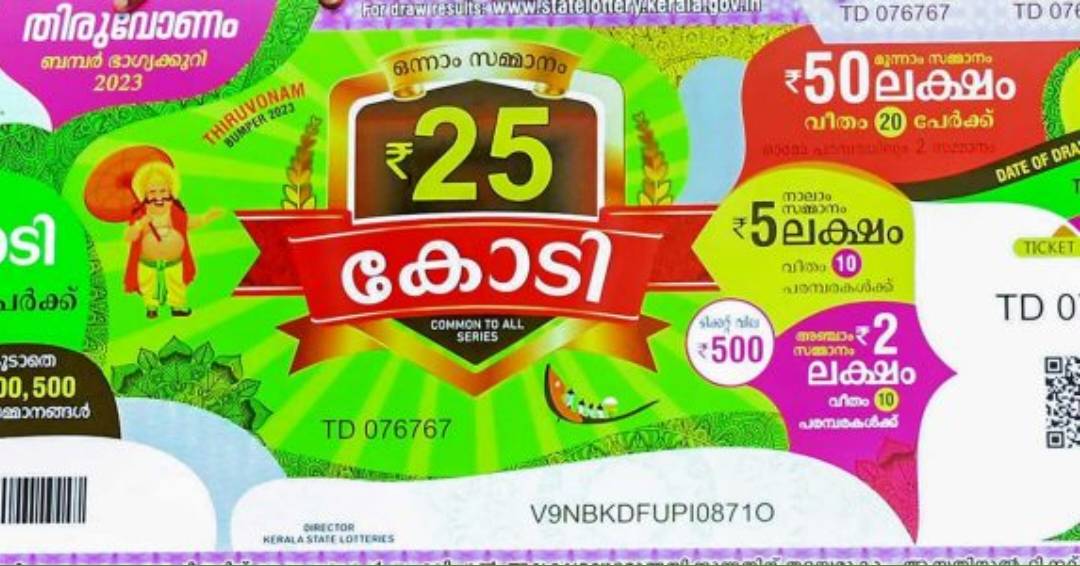 On Wednesday at 2 pm, Kerala's finance minister, KN Balagopal, unveiled the results of the Kerala Thiruvonam Bumper 2023 Lottery in Thiruvananthapuram, bringing both joy and disappointment. Among the fortunate winners, Natarajan, a resident of Coimbatore's Annur, secured the coveted first prize of Rs 25 crores. Natarajan's fortune was sealed with the purchase of 10 tickets, each priced at Rs 500, from the Bava Lottery Agency in Walayar, Palakkad, just four days prior to the announcement.
This year, Palakkad finds itself in the limelight not only for producing the first-prize winner but also for leading in Thiruvonam bumper ticket sales, a trend that began on July 27. Palakkad district alone witnessed the sale of an impressive 11,70,050 Thiruvonam bumper tickets, surpassing Thrissur, which claimed the second spot by a margin of two lakh tickets. This sales frenzy generated a staggering Rs 46.80 crore in revenue for the state government, as reported by the Office of the District Lottery Officer in Palakkad.
In the broader context, a total of 85 lakh tickets were distributed across the state in 10 series, with 75,76,500 tickets being sold. The cumulative prize pool amounted to a whopping Rs 125 crores. Remarkably, Palakkad had also dominated ticket sales in the previous year, accounting for 10.5 lakh of the total 67 lakh tickets sold statewide.
The allure of the Thiruvonam Bumper lottery continues to captivate participants, with fortunes hanging in the balance, as witnessed by Natarajan's life-changing win and the considerable revenue generated for the state government, making Palakkad a standout contributor to this annual spectacle.