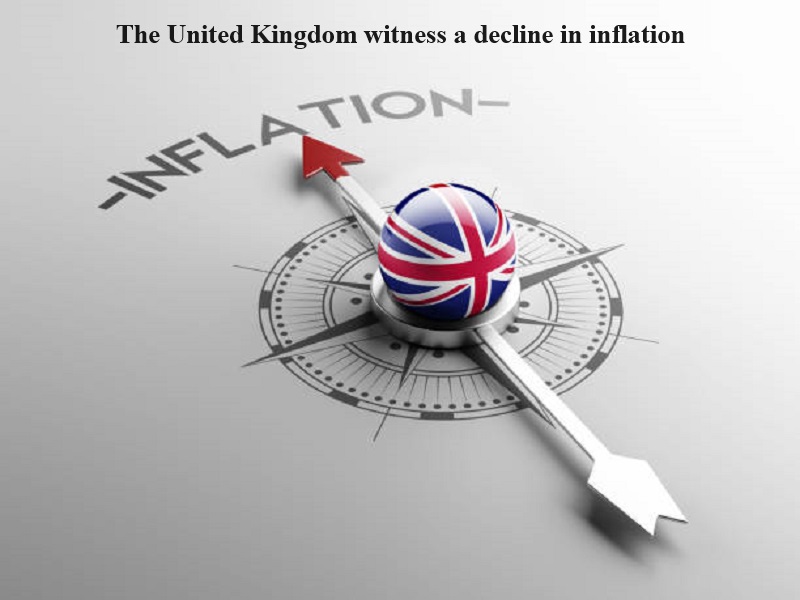 In August, the United Kingdom experienced a decrease in inflation, with the rate declining to 6.7 percent, as reported by CNBC. This unexpected decline has led to speculation about a potential pause in interest rate hikes by the Bank of England. On a monthly basis, the Consumer Price Index (CPI) saw a modest increase of 0.3 percent.
Economists had anticipated an annual CPI figure of 7 percent, along with a month-on-month rise of 0.7 percent. However, the actual figures told a different story, with July recording a 6.8 percent annual increase and a 0.4 percent month-on-month decrease.
The Office for National Statistics attributed this decline to various factors. They mentioned, "The largest downward contributions to the monthly change in both CPIH and CPI annual rates came from food, where prices rose by less in August 2023 than a year ago, and accommodation services, where prices can be volatile and fell in August 2023." On the other hand, the increase in motor fuel prices had the most significant impact on pushing the annual rates upward.
Core CPI, which excludes the influence of volatile factors such as food, energy, alcohol, and tobacco prices, stood at 6.2 percent for the 12 months ending in August, down from 6.9 percent in July. While the goods rate experienced a slight increase from 6.1 percent to 6.3 percent, the services rate saw a notable slowdown from 7.4 percent to 6.8 percent.
Raoul Ruparel, director of Boston Consulting Group's Centre for Growth, emphasized the significance of this unexpected drop in core inflation. He noted that this development, along with signs of retail price easing, suggests potential improvements in real wages for consumers. However, Ruparel also highlighted the challenges faced by the Bank of England as the economy appears to be slowing, and the full impact of rate hikes has yet to be felt.
The Bank of England is scheduled to announce its next monetary policy decision on Thursday, with the goal of reining in inflation and aligning it with the bank's 2 percent target. Market expectations had been leaning toward another 25-basis-point hike in interest rates, potentially bringing the main bank rate to 5.5 percent, its highest level since December 2007.
Following the surprising inflation data, market sentiment shifted. The probability of a pause from the Bank of England surged from 20 percent to nearly 50 percent.
Caroline Simmons, U.K. chief investment officer at UBS, expressed her belief that the central bank is still likely to proceed with a rate hike on Thursday. CNBC quoted her as saying, "We do believe that's going to be their last hike, however, because we do have these downward forces on inflation."
According to her, while concerns regarding rising oil prices initially fueled uncertainty about the inflation trend, the overall trajectory seems to be heading downward, potentially impacting the bank's decision-making process.