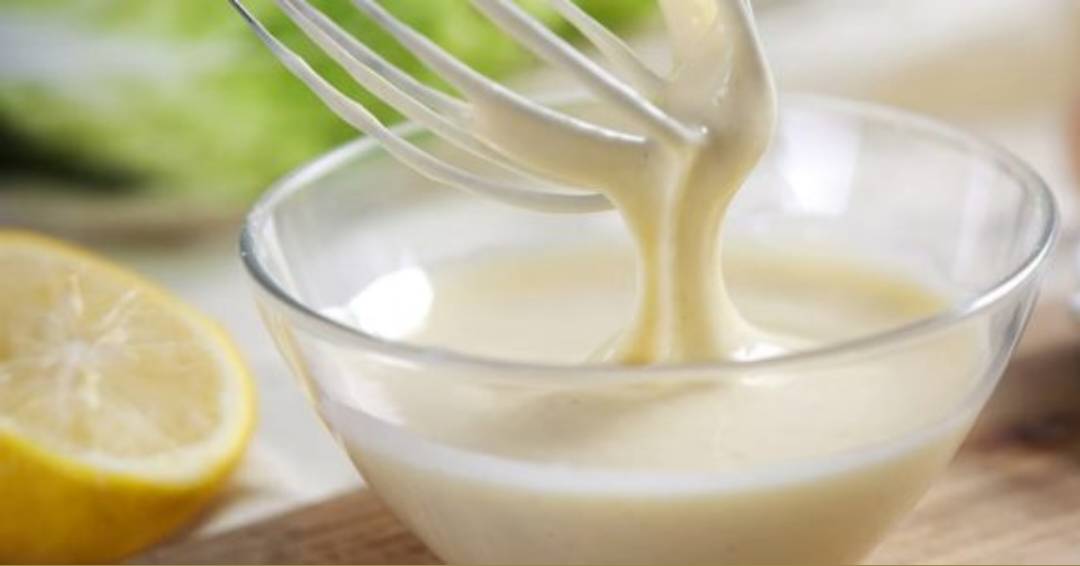 Mayonnaise, a condiment that enhances the flavor of various dishes like sandwiches, shawarma, burgers, salads, and more, is often viewed as unhealthy due to its association with cardiovascular issues, primarily stemming from its high Omega-6 fatty acid content, which can elevate blood pressure. Excessive consumption of mayonnaise also raises the risk of cardiac arrests and strokes.
However, there's a healthier alternative – homemade mayonnaise. You can prepare a delicious, creamy, and preservative-free version even without eggs in no time. This is a great option for vegetarians and those seeking lighter dietary choices.
Ingredients:
– ½ cup milk
– ½ teaspoon mustard powder
– ¼ teaspoon pepper powder
– ½ teaspoon sugar
– ½ teaspoon salt
– 1 tsp vinegar
– 1/2 cup vegetable oil + 2 tsp vegetable oil
Preparation:
1. In a mixer, combine milk, mustard powder, pepper powder, sugar, salt, and 1/2 cup of vegetable oil.
2. Pulse the mixture about 10 times to thicken it.
3. Add 2 teaspoons of oil and 1 teaspoon of vinegar to the mixture.
4. Pulse again until it thickens further, adding vinegar and oil as needed.
For an even tastier and healthier twist, consider adding a few more ingredients:
1. In a blender, combine three teaspoons of coriander leaves, three teaspoons of mint leaves, one-inch piece of ginger, and one chili. Add water as needed and blend well.
2. Take two tablespoons of this mixture and add it to three tablespoons of the egg-less mayonnaise.
Now, you can savor the lusciousness of mayonnaise with a delightful hint of flavor. Enjoy!