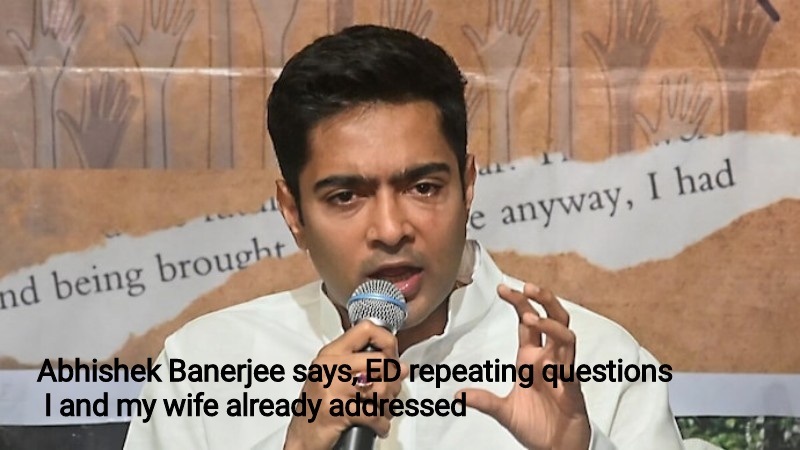 Abhishek Banerjee, the general secretary of the Trinamool Congress, stated on Thursday that the Enforcement Directorate and the CBI repeatedly questioned him and his wife and asked the same questions, to which they had already received replies.
Even though the government authorities had all the information regarding their assets, Banerjee claimed that they were acting this way because of pressure from 'someone at the top' when speaking to TV station ABP Ananda in New Delhi.
The second-ranking TMC MP and his wife Rujira Banerjee have been questioned numerous times in relation to corruption investigations by the Enforcement Directorate (ED) and the CBI.
'While I turned up responding to ED summons five times till 2020, my wife had deposed four times. The account of our properties had been furnished to the central agencies at the first summons. We had provided all the details about our property and bank transactions, details of our moveable and immovable assets,' the Diamond Harbour MP said.
On September 14, Banerjee claimed that the 'fear' of the opposition group INDIA has rocked the basis of the BJP, a day after being called by the ED in connection with the school jobs scandal.
He had previously asserted that the questioning was an effort to prevent him from attending the INDIA coalition's coordinating committee meeting on September 13.
On the coordination committee of the INDIA alliance, Banerjee represents the TMC in an effort to prevent the splitting of anti-BJP votes in the 2024 parliamentary elections.